Project Manager – Earthmoving / Site Development / Site Prep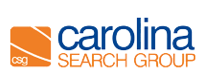 Carolina Search Group is proud to be the industry's experts in construction recruiting.
We work with leading General Contractors, Specialty Contractors, Developers and Owners across the country to find them the most talented individuals in the marketplace.
Description
We are working with one of the leading earthmoving/site development/mining companies in the southeast. We are looking for an experienced construction Project Manager with strong earth-moving, site development, and/or mining experience to join its team longterm. This opportunity offers career advancement opportunity and will report directly to the President. This position will be based in Columbia, SC.
The Project Manager directs all personnel on a given project, takes responsibility for all safety, administrative and production goals for the project.
To guide and direct all earthmoving/site development/mining activities on several projects while adhering to all company policies, OSHA and MSHA regulations, while meeting all production goals.
Primary Responsibilities
Build a team atmosphere to allow all foreman and operators to thrive and succeed.
Manage several foreman / lead men on separate projects
Manage several projects in varying locations throughout the Southeast.

Schedule equipment delivery
Schedule meetings with engineers and owners
Maintain all erosion control inspections and ensure compliance
Communicate scope, details and schedule with the foremen
Random on site safety inspections
Management production requirements as set forth in the project schedules
Assist in training new hires and existing personnel
Assist in safety meetings
Communicate project billing information to the office for timely invoicing
Communicate project time sheets to the office for payroll
Maintain a project file of fuel sheets, load count sheets, hourly work, change order requests, and all applicable materials lists
Schedule and order necessary construction materials

Assist management in estimating projects.
Assist management in business develop with various mining clients, DOT clients, private developers and various other clients through business meetings and events.
Assist management in the hiring process for various positions, including screening, interviewing and observations.
Maintain MSHA compliance on projects

Check the on site OSHA, MSHA binder for compliance
Ensure foremen / lead men have all OSHA, MSHA paperwork, organized and up to date
Random inspections of vehicles, equipment and projects
Attend all required OSHA, MSHA training

Maintain all expense reports credit card receipts, coded correctly and turned in weekly
Maintain a professional appearance at all times
Maintain company vehicle
KNOWLEDGE, SKILLS AND ABILITIES
Knowledge
Proficient knowledge in the following areas or be willing to learn:
Equipment operation and maintenance
Equipment safety
MSHA regulations
OSHA regulations
Site specific hazards and conditions
General site preparation techniques and procedures
Site preparation surveying and layout
Knowledge of operation of front end loaders, dozers, graders, compactors, and other pieces of heavy equipment
Knowledge of equipment maintenance and storage
Knowledge of road construction and maintenance techniques
Knowledge of workplace safety requirements and procedures
Knowledge of equipment cleaning standards and procedures
Skills
Demonstrate the following skills:
ability to operate all types of equipment according to the manufacturers recommendations
ability to operate required equipment in a safe and responsible manner
client service and public interaction skills
team building
analytical and problem solving skills
decision making skills
effective verbal and listening communications skills
ability to communicate effectively
ability to read and write to record pickups and maintain daily records
stress management skills
time management skills
Microsoft Office (Word, Excel, etc.)
Survey equipment (Topcon, Trimble)