Construction MEP Superintendent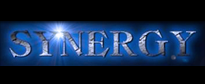 Synergy Professionals, Inc. is a national construction recruiting firm with offices in Atlanta, GA and Chesapeake, VA. We are devoted exclusively to the construction industry. Synergy Professionals is committed to being the best recruiting service available to our clients and to the candidates we present.
See our website at: www.Synergyprof.com
Description
Southeast-based General Contractor is searching for an experienced MEP Construction Superintendent for healthcare projects in the central Florida area.
You do not need to currently live in the Central Florida area. Reasonable relocation expenses will be paid.
You will be responsible for supervising all aspects of the MEP subcontractors and associated field operations to ensure proper installation, safety, quality, and schedule are maintained on hospital and MOB renovations, additions, and ground-up projects.
Requirements:
• You must be familiar with ACHA requirements, no exceptions.
• You must have worked as an MEP Superintendent, or MEP coordinator, on healthcare projects and be familiar with both the mechanical and electrical aspects of the work.
• At least 5 years of hospital / healthcare construction experience, with at least the last 3 years in Florida as an MEP Superintendent.
• Experience working on Healthcare projects with the value of the MEP portion of the work in excess of $2M is required.
• Hospital construction experience is preferred, but experience on MOBs and imaging centers will be considered.
• Travel between projects throughout central Florida will be necessary.
Compensation:
• $75,000 - $110,000 base salary, depending on experience, plus excellent benefits package.
• Reasonable relocation expenses will be paid. Travel expenses and per diem when away from home will be paid.
keywords: Construction jobs, Superintendent, Commercial construction, construction jobs, construction Superintendent, MEP Coordinator, MEP Manager, MEP Superintendent, MOB, clinic, medical office building, healthcare, hospital, imaging center, screening center, clinic, Orlando, FL, Florida, Orlando Southeast, construction jobs, healthcare construction, hospital construction, Superintendent, MEP, Mechanical, Electrical, Plumbing, HVAC, med gases,