Construction Project Manager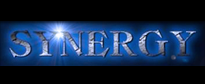 Synergy Professionals, Inc. is a national construction recruiting firm with offices in Atlanta, GA and Chesapeake, VA. We are devoted exclusively to the construction industry. Synergy Professionals is committed to being the best recruiting service available to our clients and to the candidates we present.
See our website at: www.Synergyprof.com
Description
General Contractor with offices in Central and Northern FL is searching for a Project Manager with experience managing ground-up multi-story concrete frame, hospitality, mixed-use, or condominium projects for their central Florida office.
This is a highly respected General Contractor. Their central Florida office projects are negotiated and design/build projects in the Orlando to Tampa corridor. Projects involve ground-up new construction of hotels, condos, and mixed-use projects.  This company has been in business over 70 years.
You will be responsible for managing multi-story concrete frame mixed-use and hotel projects.   Your initial assignment will be working on the team constructing a $75M+ high-rise hotel in the Orlando area.
You must have at least 7 years' experience in hospitality, mixed-use, or condominium construction.
This experience must have been while working for a General Contractor with at least one project in excess of $15M as a Project Manager is required.
A four year construction-related degree is required
Compensation:  $90,000 - $120,000/year, depending on experience, plus benefits.
Keywords: PM, Project Manager, MF, Multifamily, multi-family, mixed-use, hotel, hospitality, resort, convention center, concrete frame, apartments, condominium, condominiums, casino, apartment, Southeast, Orlando, Florida, FL, construction jobs,  apartments, hotel, hospitality, resort, casino, convention center, condominium, condominiums, apartment, PM, Project Manager, MF, Multifamily, multi-family, apartments, condominium, condominiums, apartment,