Construction Project Manager – Commercial Construction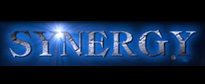 Synergy Professionals, Inc. is a national construction recruiting firm with offices in Atlanta, GA and Chesapeake, VA. We are devoted exclusively to the construction industry. Synergy Professionals is committed to being the best recruiting service available to our clients and to the candidates we present.
See our website at: www.Synergyprof.com
Description
Highly respected General Contractor is looking for a Construction Project Manager with experience on commercial, multifamily, retail and/or tenant interior construction projects.  All projects are in the Hampton Roads area of Virginia and no travel is required.
Requirements:
5-7 years' experience in ground-up commercial, multi-family, retail and/or tenant interior construction projects, as a Project Manager working for a General Contractor or Developer/Builder is required.
Experience with Primavera/P6 or MS Project, and MS Office is preferred.
A Bachelor's Degree in Construction Management or Civil Engineering is preferred.
Compensation:
$85K-110K/year along with an excellent benefits package to include healthcare and PTO.
Keywords: Construction jobs, Project Manager, PM, commercial construction, retail, tenant interior, multi-family, multifamily, T.I.,  project manager, podium, mixed-use, retail, urban style, builder, Southeast, Virginia, VA, Chesapeake, VA, Norfolk, VA, Virginia Beach, VA, Hampton Roads, VA, Hampton, Newport News, Suffolk, Portsmouth, Hampton Roads, Tidewater, Williamsburg, Richmond, North Carolina, NC, Project Manager, PM, commercial construction, retail, tenant interior, multi-family, multifamily, T.I.,  project manager, podium, mixed-use, retail, urban style, builder, Southeast, Virginia, VA, Chesapeake, VA, Norfolk, VA, Virginia Beach, VA, Hampton Roads, VA, Hampton, Newport News, Suffolk, Portsmouth, Hampton Roads, Tidewater, Williamsburg, Richmond, North Carolina, NC, Project Manager, PM, commercial construction, retail, tenant interior, multi-family, multifamily, T.I.,  project manager, podium, mixed-use, retail, urban style, builder, Southeast, Virginia, VA, Chesapeake, VA, Norfolk, VA, Virginia Beach, VA, Hampton Roads, VA, Hampton, Newport News, Suffolk, Portsmouth, Hampton Roads, Tidewater, Williamsburg, Richmond, North Carolina, NC. 190903 Commercial PM,