Construction Superintendent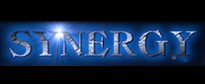 Synergy Professionals, Inc. is a national construction recruiting firm with offices in Atlanta, GA and Chesapeake, VA. We are devoted exclusively to the construction industry. Synergy Professionals is committed to being the best recruiting service available to our clients and to the candidates we present.
See our website at: www.Synergyprof.com
Description
Top 50 National General Contractor with a Southeast Regional office in Atlanta is searching for a Superintendent with experience in high-rise construction for projects in the Atlanta metro area. 
Projects are concrete frame, 20 – 30 stories, $50-$100 million in value.
Requirements:
You must have at least 15 years' experience in commercial, hospitality, healthcare, or multifamily construction as a Superintendent working for a General Contractor.
Your most recent 7 years' experience must include at least one, high-rise ground-up concrete frame project, in excess of 12 stories and $30 million in value. You must have been the lead Superintendent on the project.
At least 5 of your last 10 years' experience must have been on projects in GA.
You must currently live in the Atlanta area or be willing to relocate to Atlanta on a permanent basis. This is not a travelling position.  Reasonable relocation expenses will be paid.
Compensation:
$100,000 - $150,000/year, depending on experience, plus an excellent benefits package.
Keywords: Construction jobs, Superintendent,  MF, Multifamily, multi-family,   concrete, hotel, hospital, apartments, condominium, condominiums, student housing, apartment, mixed use, hotel, casino, office building, project manager, retail, Southeast, Atlanta, Georgia, GA,  NC, North Carolina, SC, South Carolina, ground up,  Texas, TX,