Lead Superintendent – Multifamily Construction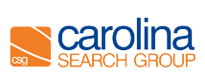 Carolina Search Group is proud to be the industry's experts in construction recruiting.
We work with leading General Contractors, Specialty Contractors, Developers and Owners across the country to find them the most talented individuals in the marketplace.
Description
This is an excellent Lead Superintendent opportunity in Charlotte with one of the top Multifamily Builders / Developers in the country. This is a unique opportunity in that you will not have to travel outside of the Charlotte area. The first project is a 225 unit, $25 mill project.