Project Manager – Hospital Construction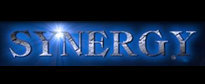 Synergy Professionals, Inc. is a national construction recruiting firm with offices in Atlanta, GA and Chesapeake, VA. We are devoted exclusively to the construction industry. Synergy Professionals is committed to being the best recruiting service available to our clients and to the candidates we present.
See our website at: www.Synergyprof.com
Description
Join one of the most a highly respected Atlanta General Contractors. This company has been in business for over 75 years. They are searching for an experienced Project Manager for hospital construction projects. All projects are located within commuting distance of Atlanta. No need to travel
If you do not currently live in the Atlanta area. Reasonable relocation expenses will be paid
This is an excellent opportunity to join a highly respected GC as a key member of their Healthcare Construction group.
All assignments will be on hospital construction projects including ground-up, renovation, and additions. Project values range from $5M - $100M. All projects are negotiated.
This company promotes from within. Advancement opportunities to executive level positions are regularly available to employees as the company grows both in market share and geographically. You don't have to wait for someone to leave the company or retire to advance within the company
.
Requirements:
• At least 6 years' experience working in project management for a General Contractor, or Construction Manager.
• Experience as a PM on at least 1 hospital related project, or 2 healthcare projects (not hospital), in excess of $5M is required.
• A four year construction related degree is required
Compensation:
• $75,000- $100,000 base salary depending on experience, great benefits, and bonus.
Reasonable relocation expenses to the Atlanta area will be paid.
keywords: Construction jobs, construction, Assistant PM, Assistant Project Manager, Project Manager, PM, APM, hospital, healthcare construction,, health care, Hospital construction job, health-care construction jobs, Project management, medical construction, medical office building, Atlanta, Woodstock, Canton, Macon, Birmingham, Charlotte, Greenville, Nashville, Knoxville, Louisville, Orlando, Jacksonville, Tampa, Georgia, Florida, FL, TN, Tennessee, NC, North Carolina, SC, South Carolina, AL, Alabama, Atlanta, Nashville, Birmingham, Charlotte, Raleigh, Columbia, Raleigh, Greenville, Charleston, Greensboro, Knoxville, Savannah, Orlando, Tampa, Jacksonville, GA, ATL, Assistant PM, Assistant Project Manager, Project Manager, PM,APM, hospital construction, healthcare construction, health care, health-care, Project management, medical, medical office building, Atlanta, Georgia, GA, ATL, construction jobs, Southeastern U.S. Southeast U.S