Superintendent/Quality Control Manager/SSHO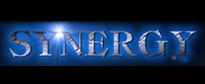 Synergy Professionals, Inc. is a national construction recruiting firm with offices in Atlanta, GA and Chesapeake, VA. We are devoted exclusively to the construction industry. Synergy Professionals is committed to being the best recruiting service available to our clients and to the candidates we present.
See our website at: www.Synergyprof.com
Description
Reputable and stable general contractor specializing in military and government projects has an immediate need for a Superintendent/Quality Control Manager/SSHO. Projects will include alterations, repairs, renovations and new construction on government facilities. Must be able to build and maintain excellent relationships with the client and subcontractors.
Work collaboratively with assigned Project Manager on all facets of the project from pre-construction meetings to post project documentation. Enforce safety and quality control per government specifications and contract drawings.
• High school diploma and at least 5-10 years' experience as a Superintendent/QC/SSHO on construction projects.
• Familiar with the requirements of EM 385-1-1, and have experience in the areas of hazard identification, safety compliance, and sustainability.
• QCM candidates must hold a current USACE CQM Certification.
• Candidate must be familiar with USACE RMS / QCS Data System.
Compensation $70K- 100K/year depending on experience, car allowance/company vehicle.
Candidate does not have to be local and housing/meals will be provided for the selected candidate. Additional travel may be required for this position.
Keywords: Construction Jobs, Superintendent, Army Corps of Engineers, USACE, EM 385-1-1, , CQCM Certified, RMS, QCS, SSHO, Military, government, federal, Department of Defense, DOD, D.O.D, NAVFAC, IDIQ, Task Order, JOC, Seattle, WA, Washington, California, CA, AK, OR, BREMERTON, Naval Base Kitsap-Bremerton, Manchester, WA, Banger, Keyport, Puget Sound, Joint Base Lewis-McChord, Naval Station Everett, Naval Station Whidbey Island, Fairchild Airforce Base, ,Superintendent, Quality Control, SSHO, Safety, QCM, QC, Construction Jobs, Superintendent, QCM, Quality Control, Army Corps of Engineers, USACE, EM 385-1-1, USACE CQC Certification, CQCM Certified, SSHO, Military, government, federal, NAVFAC, Department of Defense, DOD, D.O.D, Construction Jobs, QCM, Quality Control, , NAVFAC, IDIQ, Task Order, JOC, Seattle, WA, Washington, Bremerton, Naval Base Kitsap-Bremerton, Manchester, WA, Banger, Keyport, Puget Sound, Joint Base Lewis-McChord, Naval Station Everett, Naval Station Whidbey Island, Fairchild Airforce Base,, Superintendent, Quality Control, SSHO, Safety, QCM, QC, Construction Jobs, Superintendent, QCM, Quality Control, Army Corps of Engineers, USACE, EM 385-1-1, USACE CQC Certification, CQCM Certified, SSHO, Military, government, federal, NAVFAC, Department of Defense, DOD, D.O.D,Army Corps of Engineers, USACE, EM 385-1-1, USACE CQC Certification, CQCM Certified, SSHO, Military, government, federal, NAVFAC, RMS/QCS, Seattle, WA, Washington, Bremerton, Naval Base Kitsap-Bremerton, Manchester, WA, Banger, Keyport, Puget Sound, Joint Base Lewis-McChord, Naval Station Everett, Naval Station Whidbey Island, Fairchild Airforce Base, California, Alaska, Anchorage,