Civil Construction Estimator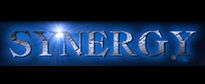 Synergy Professionals, Inc. is a national construction recruiting firm with offices in Atlanta, GA and Chesapeake, VA. We are devoted exclusively to the construction industry. Synergy Professionals is committed to being the best recruiting service available to our clients and to the candidates we present.
See our website at: www.Synergyprof.com
Description
Atlanta Division of a national heavy civil GC is searching for an experienced Estimator to estimate process piping and chemical piping for large Water and Waste Water Treatment Plant projects.  Typical projects are construction of $75M - $750M plants.  Projects are new plants or additions/renovations to existing plants.
Responsibilities include estimating process piping, chemical piping, and process equipment.  Estimating knowledge of structures, excavation, &/or yard piping is a plus, but not required.
Candidates must have at least 7 years' experience with W/WWTP projects, either on-site in a project management role, or estimating.  In addition you must have performed detailed takeoff, and prepared labor and material cost estimates, for a self-performing contractor, of process piping on W/WWTPs in excess of $50M total project cost, for at least 2 years within the last 5 years.
A four year construction-related degree is required.
Compensation:  $90K - $115K plus an excellent benefits package.   Reasonable relocation expenses will be paid.
Keywords: construction jobs, construction estimating, Estimator, heavy civil, industrial, water treatment plant, waste water treatment plant, process piping, chemical piping, Industrial piping, yard piping, construction jobs, construction estimating, Estimator, heavy civil, industrial, water treatment plant, waste water treatment plant, process piping, chemical piping, Industrial piping, yard piping,