Construction Assistant Project Manager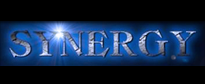 Synergy Professionals, Inc. is a national construction recruiting firm with offices in Atlanta, GA and Chesapeake, VA. We are devoted exclusively to the construction industry. Synergy Professionals is committed to being the best recruiting service available to our clients and to the candidates we present.
See our website at: www.Synergyprof.com
Description
Atlanta-Based Top General Contractor is searching for a Project Engineer and an Assistant Project Manager (APM) for hospitality construction projects.
This is an excellent career opportunity for an APM or Project Engineer to join a highly respected General Contractor working on negotiated and design/build projects in commercial construction of hotels, office buildings, condominiums, and multi-use projects.  Typical project values are between $10M to $100M.
You will be trained in all aspects of construction management.
Requirements:
Project Engineers must have a 4 year construction related degree and can be a recent college graduate.
APM applicants must have at least 2 years' experience in commercial and/or hospitality construction and a 4 year construction related degree.
Compensation:
Project Engineer: $50,000 - $60,000/year plus great benefits, and bonus.
APM: $60,000 - $75,000/year plus great benefits, and bonus.
keywords: construction jobs,  Assistant PM, Assistant Project Manager, PE, APM, Project Engineer,  office Engineer, construction management, , Project management, Atlanta, Georgia, GA, ATL, commercial, Assistant PM, Assistant Project Manager, office Engineer, construction management PM, APM,  Project Engineer, PE, commercial,  Atlanta, Georgia, GA, ATL, hotel, high-rise, hospitality,