Waste Water Treatment Plant Construction Estimator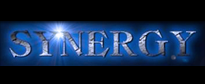 Synergy Professionals, Inc. is a national construction recruiting firm with offices in Atlanta, GA and Chesapeake, VA. We are devoted exclusively to the construction industry. Synergy Professionals is committed to being the best recruiting service available to our clients and to the candidates we present.
See our website at: www.Synergyprof.com
Description
National Top 20 heavy civil General Contractor has an immediate need for an experienced water and wastewater treatment plant Senior Estimator for their SE Division based in Atlanta.  This person will lead the estimating group on all WTP and WWTP estimates for this division and report to the Chief Estimator who oversees all civil projects for this division. 
You will be in charge of the estimating team on some of the largest and most prestigious W/WWTP projects in the U.S.  Typical projects range of $50 Million to $750 Million.
You do not have to currently live in the Atlanta area.  Reasonable relocation expenses will be paid.
Only limited travel will be required.  You will be home nearly every night.
Qualifications:
You must have worked for a GC as a lead or chief estimator on W/WWTP projects in excess of $75M.
A minimum of 10 years working for a GC on W/WWTP projects in Project Management &/or Estimating is required.
At least 2 years, out of the last 4 years, you must have been in a senior, lead, or chief estimator role in charge of leading the entire estimate on all aspects of W/WWTP projects in excess of $75M.
This experience must have included estimating all the following as self-performed work: site work, shoring, concrete structures, yard and process piping, mechanical, and process equipment.
Prior experience working in the field as a Project Engineer, APM, or Project Manager on W/WWTP projects is preferred.
Experience with HCSS software is a plus.
Compensation: $125K - $150K /year depending on experience.
Full health care benefits, bonus, 401K, vacation, etc.
Keywords:  construction jobs,  WWTP, WTP, waste Water Treatment Plant, Treatment Plant, Estimator, lead estimator,  Senior Estimator, chief estimator, director of Estimating, estimating, PM, process piping, yard piping, mechanical, construction jobs,  WWTP, WTP, Water Treatment Plant, Treatment Plant, Estimator, Senior Estimator, estimating, PM,  process piping, lead estimator,