Assistant Project Manager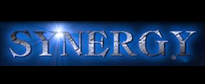 Synergy Professionals, Inc. is a national construction recruiting firm with offices in Atlanta, GA and Chesapeake, VA. We are devoted exclusively to the construction industry. Synergy Professionals is committed to being the best recruiting service available to our clients and to the candidates we present.
See our website at: www.Synergyprof.com
Description
Multifamily Developer/Builder has an immediate need for an Assistant Project Manager for stick built, multifamily construction projects in the Southeast. This solid company has been in business for over 30 years. This position will be based in Atlanta but travel to the Caroinas approximately 2 days every other week will be required.   
Assistant Project Manager Responsibilities:
· Work with and assist the on-site Project Manager with shop drawings, permitting, submittals and scheduling
· Work with the field supervision to maintain safety, schedule, and quality of the project.
· Work with Subcontractors on submittals, coordination, and contract negotiations.
· Working full time on site is required. Per diem will be paid if site location is beyond commuting distance.
Assistant Project Manager Requirements:
· Prefer at least 1 year of experience working on multifamily construction project(s) as a Project Engineer, Office Engineer, or Assistant Project Manager while working as a direct employee for a GC, CM, or Developer/builder , but will consider a new graduate with a 4 year degree in Construction Management, Building Construction, Construction Engineering, or Civil Engineering, no other exceptions.
· A 4 year construction-related degree is required.
· You must live in the Atlanta area or be willing to relocate to here. Reasonable relocation expenses will be paid.
*NOTE: You must have or be willing to get the COVID vaccine prior to employment*
Compensation: $60,000 - $80,000/year, depending on experience, plus benefits
Keywords: construction jobs, Assistant Project Manager, Project Engineer, PM, Project Manager, office engineer, Field Engineer, Multifamily, multi-family, stick built, wood frame, apartments, condominium, condominiums, apartment, podium style, garden style, Atlanta, Georgia, ATL, GA, Charlotte, Greensboro, Raleigh, Durham, Winston Salem, Fayetteville, Wilmington, Greenville, Myrtle Beach, Columbia, Charleston, Charlotte, North Carolina, NC, PM, Project Manager, MF, Multifamily, multi-family, stick built, apartments, condominium, condominiums, apartment, Prolog, Timberline, builder, , Raleigh, Durham, Charlotte, North Carolina, PM, Project Manager, Multifamily, multi-family, stick built, wood frame, apartments, , podium style, garden style, condominium, condominiums, apartment, Raleigh, Durham, Charlotte, Winston Salem, Fayetteville, Wilmington, Greenville, Myrtle Beach, Columbia, Charleston, Charlotte, SC, NC, South Carolina, North Carolina, NC, 210721-MFP