Commercial Construction Superintendent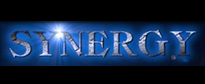 Synergy Professionals, Inc. is a national construction recruiting firm with offices in Atlanta, GA and Chesapeake, VA. We are devoted exclusively to the construction industry. Synergy Professionals is committed to being the best recruiting service available to our clients and to the candidates we present.
See our website at: www.Synergyprof.com
Description
Atlanta General Contractor is searching for a lead Construction Superintendent for commercial ground-up and renovation projects.  Projects are typically within commuting distance of Atlanta.   On rare occasions if the project is outside of commuting distance, housing and per diem are paid.
Projects range from $1M - $20M in value.
This position will be directly responsible for organizing, supervising, maintaining schedules, planning, and directing subcontractors.
Requirements:
This position requires at least 7 years of construction experience, with at least 2 years working as the lead Superintendent on ground-up commercial construction projects for a CM, or GC.
Ability to work closely with owner's representatives and maintain an excellent working relationship with the owner's representatives is essential.
Compensation:
Salary - $75K - $100K depending on experience, plus excellent benefits and bonus.
Keywords: Construction jobs, T.I. Superintendent, Field Supervision, airport, retail, remodel, up-fit, buildout, remodel, restaurant, kitchen, higher education, higher ed, college, university, Tenant interiors, interiors construction,  restaurant, food court, multi-use, commercial, Southeast, airport, food court, airport, Atlanta, Hartsfield –Jackson airport, ATL, Hartsfield airport,  Georgia,  renovation, remodel, tenant build-out, GA,  Georgia, restaurants, renovations, airport, retail, office space, passenger areas,  230417-S,