Construction Assistant Project Manager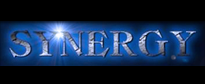 Synergy Professionals, Inc. is a national construction recruiting firm with offices in Atlanta, GA and Chesapeake, VA. We are devoted exclusively to the construction industry. Synergy Professionals is committed to being the best recruiting service available to our clients and to the candidates we present.
See our website at: www.Synergyprof.com
Description
Specialty contractor has an immediate need for an Assistant Project Manager
Projects are civil in nature, involving underground utilities, so familiarity with civil construction is highly preferred.
Your ability to handle multiple projects at a time and work well with the client is of utmost importance.
Daytime travel to check the status of jobsites may be necessary but you will be home every night.
Experience:
At least 3 years' experience working on construction projects for a GC or specialty contractor is required.
Experience with municipal contracting is a plus.
Experience working with major municipal customers such as Detroit Water and Sewer Department (DWSD) and Great Lakes Water Authority (GLWA) is a plus.
A 4 year degree is required.
You must currently live in the Detroit Metropolitan area or be willing to relocate here.   Reasonable relocation expenses will be paid.
Compensation:  $70,000 -$80,000/ year Bonus program of up to  20% of annual salary, paid in quarterly installments.  Medical, dental, & 401K.
Keywords:  construction jobs, sitework, Site work,  building construction, commercial construction, underground utilities, GLWA, DWSD, sewer repair, pipe lining, water lines, storm sewer, sanitary sewer, paving, piling, concrete,  foundations, concrete forming, construction jobs, General contractor, HVAC, Electrical, Mechanical, MEP, Assistant Project Manager, APM, Project Engineer, Project Manager, Project Executive, operations manager, Detroit, Michigan, MI,  jobs,  Heavy highway, civil, Heavy civil, sewer repair, pipe lining, Transportation, sitework, Site work, earthwork, grading, building construction, commercial construction, underground utilities, pipe lining, water lines, storm sewer, sanitary sewer, paving, piling, Fdot,  foundations, concrete, construction jobs, General contractor, HVAC, Electrical, Mechanical, MEP, plumbing, Project Manager, Project Executive, operations manager, construction jobs,  Heavy highway, civil, Heavy civil, Transportation, 210816-APM