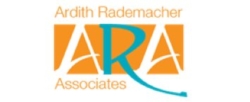 Ardith Rademacher & Associates is a management recruiting firm specializing in the construction industry. Our direct construction industry experience enables us to provide a unique perspective and approach to difficult staffing and career advancement issues within the construction industry.
We know the construction industry. We have conducted successful recruiting assignments in a wide variety of construction and engineering job categories both locally and nationwide.
Description
Our client has been recognized as a local leader with a great story and culture along with real growth opportunity for its people. If you are an estimator who excels at working with clients, architects, engineers and subcontractors, this is an excellent career opportunity. They are big enough to do complex negotiated projects, yet small enough where everyone is ultimately rewarded for their personal accomplishments.
 Our ideal candidate has good relationships in the San Antonio market place, a college degree and experience as an estimator in construction.
Included is a comprehensive compensation package, a central San Antonio location and flexible work environment. We continue to grow, so if you are not sure if this is the right opportunity for you, please send your information and we will explore career opportunities with you.