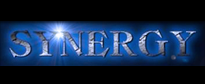 Synergy Professionals, Inc. is a national construction recruiting firm with offices in Atlanta, GA and Chesapeake, VA. We are devoted exclusively to the construction industry. Synergy Professionals is committed to being the best recruiting service available to our clients and to the candidates we present.
See our website at: www.Synergyprof.com
Description
Augusta based contractor specializing in commercial interiors construction is searching for an experienced Estimator/Project Manager. This contractor specializes in metal studs, drywall, and acoustical ceiling work.   Minimal travel required.  All projects are in the greater Augusta and Central Savannah River Area (CSRA)
Responsibilities include:
Review plans & specifications to determine scope of work.
Plan and determine crew sizes needed and schedule of work to be performed.
Perform takeoff of all items in the scope of work and provide detailed description of items included, and excluded, in the estimate.
Use estimating software to produce material quantities and calculate number of labor hours needed to complete scope of work.
Update database with current rates, material costs, labor, and construction equipment.
Prepare detailed bid packages.
Upon award of the project prepare detailed information for turnover to operations personnel.
Projects include metal studs, drywall, and acoustical ceilings for ground-up new construction, tenant interiors, and demo/rebuild of occupied spaces.
Qualification Requirements:
You must have at least 5 years' experience working for a commercial interiors contractor or General Contractor on interior finishes as an Estimator or Project Manager.
For the most recent 2 years you must have experience estimating drywall and acoustical finishes.
Proficiency in MS Office Suite required.
Experience with Adobe is a plus
You must be able to read construction plans
A High school diploma is strongly preferred
Be sure to submit your resume and project list to be considered for this career opportunity.
Compensation:  Competitive salary and benefits package.  If you don't currently live in the Augusta area, reasonable relocation expenses will be paid for the right candidate.
Keywords: construction jobs, commercial construction, estimator, preconstruction, construction jobs, office building, MOB, higher Education, retail, healthcare, hospital, hospitality, mixed-use, hotel, condominium,  office building, interior construction, interior & exterior finishes, drywall, acoustical ceilings, metal studs, metal framing, structural studs,  drop ceilings, Augusta, GA, Georgia, pre-construction Manager, Estimator, Senior Estimator, chief Estimator, base building, office, interior finishes,  project manager, estimator, estimating,  Estimator, Senior Estimator, chief Estimator, commercial construction, construction jobs, office building, MOB, higher Education, mixed-use, hotel, condominium, hospitality, hospital, healthcare, hospitality, office building, Estimator, Estimating, retail, office, interior finishes, estimator, estimating, 211103-EST,