Construction Estimator – Civil Construction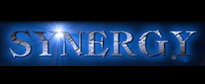 Synergy Professionals, Inc. is a national construction recruiting firm with offices in Atlanta, GA and Chesapeake, VA. We are devoted exclusively to the construction industry. Synergy Professionals is committed to being the best recruiting service available to our clients and to the candidates we present.
See our website at: www.Synergyprof.com
Description
National Top 10 heavy civil General Contractor has an immediate need for an experienced earthwork and site development Estimator. Project types are highway, and large site development projects.
You will work on some of the largest and most prestigious projects in the U.S.
• This person will be responsible for takeoff and pricing the earthwork, structural excavation, grading, paving & base, and underground utilities, for highway and site development projects.
• This is a great opportunity to join an excellent contractor working on the largest heavy civil projects in the country. Typical projects are in the range of $50 Million to $1 Billion.
Requirements:
• You must have at least 5 years' experience working on civil construction projects in a project management or estimating role.
• You must have at least 2 years' experience in a full time estimating role for a site development contractor, or self-performing General Contractor, on projects with site development packages in excess of $3M in value.
• Experience using HCSS or Heavy Bid software is a plus.
• A 4 year construction related degree is preferred, but not required.
• Applicants must be able to work in the U.S. without sponsorship
*** A Project List is required, showing dates, locations and approximate dollar values ***
Compensation:
• $75,000 - $110,000/Year depending on qualifications.
• Full health care benefits, bonus, 401K, vacation, etc.
keywords: construction jobs, Estimator, Chief Estimator, Senior Estimator, heavy civil, highway, bridge, civil structures, underground utilities, piping, marine work, levees, earthwork, grading, site development, excavation, drainage, concrete paving, structures, P3, Public private partnership, preconstruction manager, HCSS, Estimate, dam, roadway, highway, DOT, D.O.T., GAdot, Vdot, Fdot, cdot, Idot, Ildot, mddot, mdot, cadot, cdot,txdot, 190719-EST,