Construction Estimator- Federal Construction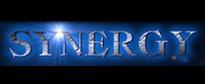 Synergy Professionals, Inc. is a national construction recruiting firm with offices in Atlanta, GA and Chesapeake, VA. We are devoted exclusively to the construction industry. Synergy Professionals is committed to being the best recruiting service available to our clients and to the candidates we present.
See our website at: www.Synergyprof.com
Description
Highly respected general contractor specializing in federal construction projects is searching for an experienced estimator.  If you are an Estimator interested in a long-term career opportunity, with a great company and tremendous opportunities for advancement, this is it!
Description:
The selected candidate will work with a preconstruction team to prepare progress estimates, solicit subcontractor quotes, and prepare proposals, for negotiated design/build and conceptual projects.
Typical projects range between $2M-$50M and are a mix of ground up and/or complex renovations on federal installations.
Qualification Requirements:
You must have at least 3-5 years of estimating experience on vertical construction projects more than $2M.
A 4-year construction or engineering related degree is preferred. Federal construction experience is required.
Be sure to submit your resume and project list to be considered for this career opportunity.
Compensation:
$80-$100K, depending on experience, plus a great benefits program and bonus potential!
Synergy Professionals does not discriminate on the basis of race, gender, age, religion, marital status, disability, or any other protected characteristic.
Keywords: construction jobs, federal; construction, estimator, estimating, senior estimator, mid-level estimator, federal, vertical, preconstruction, construction jobs, ,  office building, Chesapeake, Norfolk, Virginia Beach, Suffolk, Hampton Roads, Williamsburg, Hampton, Newport News, Portsmouth, Tidewater,, USACE, NAVFAC, Department of Defense, D.o.D., federal; construction, estimator, estimating, senior estimator, mid-level estimator, federal, vertical, preconstruction, construction jobs, ,  office building, Chesapeake, Norfolk, Virginia Beach, Suffolk, Hampton Roads, Williamsburg, Hampton, Newport News, Portsmouth, Tidewater,, USACE, NAVFAC, Department of Defense, D.o.D., construction jobs, federal; construction, estimator, estimating, senior estimator, mid-level estimator, federal, vertical, preconstruction, construction jobs, ,  office building, Chesapeake, Norfolk, Virginia Beach, Suffolk, Hampton Roads, Williamsburg, Hampton, Newport News, Portsmouth, Tidewater,, USACE, NAVFAC, Department of Defense, D.o.D., federal; construction, estimator, estimating, senior estimator, mid-level estimator, federal, vertical, preconstruction, construction jobs, ,  office building, Chesapeake, Norfolk, Virginia Beach, Suffolk, Hampton Roads, Williamsburg, Hampton, Newport News, Portsmouth, Tidewater,, USACE, NAVFAC, Department of Defense, D.o.D