Construction Field Engineer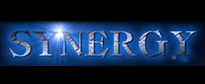 Synergy Professionals, Inc. is a national construction recruiting firm with offices in Atlanta, GA and Chesapeake, VA. We are devoted exclusively to the construction industry. Synergy Professionals is committed to being the best recruiting service available to our clients and to the candidates we present.
See our website at: www.Synergyprof.com
Description
Southeast-based commercial General Contractor is searching for Field Engineers for layout of commercial and healthcare projects in the Atlanta area.
You will be responsible for providing on-site control and layout throughout construction for all trades, & prepare as-builts, for multi-story construction projects.
You must have at least 5 years' experience in construction and at least two years' experience performing layout on multi-story commercial and/or healthcare construction projects.
Compensation:  $65,000 - $95,000, depending on experience, plus full benefits package
Keywords: Construction jobs, Field Engineer, Project Engineer, office Engineer, layout, building layout, Commercial construction, hospital construction, high rise, mid-rise,Site layout, surveyor, surveying, Total Station, Data Collector, field instrument, AutoCAD, autocadd, CADD, commercial construction, civil Engineering, civil Engineer, Construction Management, Superintendent, assistant superintendent, Atlanta, Georgia, ATL, GA, 201207-FE,