Construction General Manager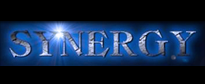 Synergy Professionals, Inc. is a national construction recruiting firm with offices in Atlanta, GA and Chesapeake, VA. We are devoted exclusively to the construction industry. Synergy Professionals is committed to being the best recruiting service available to our clients and to the candidates we present.
See our website at: www.Synergyprof.com
Description
210318-GM
Construction General Manager
National Civil Specialty Contractor is searching for a General Manager for their Detroit regional office. This company specializes in water and sewer related projects.
Responsibilities:
Manage overall operations and P & L for this well established $50M/year division.
Handle all operations and administrative aspects for this division overseeing multiple operations and administrative personnel.
Report to Corporate Sr. Vice President.
Qualification Requirements:
At least 5 years' experience in a General Manager, Divisional Manager, or higher role where you were responsible for the complete operational control and P & L responsibility for a civil construction company, or division within a civil construction company, with individual contract values in excess of $5M and annual volume in excess of $30M.
A minimum of at least 15 years' experience in construction management for general contractors or subcontractors managing any type of civil construction.
Experience working with Great Lakes Water Authority (GLWA) & /or Detroit Water and Sewer Department (DWSD) is a plus.
A 4 year degree is required.
You do not currently have live in the greater Detroit area.  Reasonable relocation expenses will be paid.
Compensation:  $130, 000 -$150,000/ year plus a vehicle allowance and fuel.   Bonus program of up to  40% of annual salary, paid in quarterly installments.  Medical, dental, & 401K.
Keywords:  construction jobs, Operations Manager, Project Manager, Vice President, General Manager, President, Commercial construction, Civil Construction, underground utilities, site development, water line, sewer line, sanitary sewer, storm sewer, water & sewer, W/WWTP, WTP, GLWA, DWSD, water treatment plant, operations manager, general manager, Project Executive, Mechanical contractor, Heavy highway Bridge, Bridges, earthwork, site contractor, civil contractor, Design/build,  Operations Manager, Project Manager, Vice President, General Manager, President, Commercial construction, Civil Construction, underground utilities, site development, water line, sewer line, sanitary sewer, storm sewer, water & sewer, W/WWTP, WTP, GLWA, DWSD, water treatment plant, operations manager, general manager, Project Executive, Mechanical contractor, Heavy highway Bridge, Bridges, earthwork, site contractor, civil contractor, Design/build,  210318-GM,