Construction Manager -Single Family Homes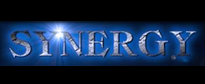 Synergy Professionals, Inc. is a national construction recruiting firm with offices in Atlanta, GA and Chesapeake, VA. We are devoted exclusively to the construction industry. Synergy Professionals is committed to being the best recruiting service available to our clients and to the candidates we present.
See our website at: www.Synergyprof.com
Description
220106-Construction Manager
Virginia Beach, VA
Construction Manager -Single Family Homes
If you are an experienced residential Superintendent, Project Manager, and/or Construction Manager who is open to future potential advancement in a growing firm, then this opportunity is for YOU!  This single-family home builder has a great pipeline of current and upcoming projects.
Requirements:
Selected candidate must be field-oriented in addition to upholding PM duties.
Class A Contracting License strongly preferred or be willing to obtain Class A license during 1st
Experience of at least 5 years in home-building--single family homes, duplexes, townhomes, or small multi-family projects.
Compensation:
$75,000-$80,000 with healthcare stipend.
keywords: construction jobs, construction, superintendent, site superintendent, project superintendent, construction manager, construction project manager, single family homes, multifamily homes, townhomes, townhouses, duplexes, construction projects, home building, Virginia beach, VA Chesapeake, va, Norfolk, Va, Virginia, construction jobs, construction, superintendent, site superintendent, project superintendent, construction manager, construction project manager, single family homes, multifamily homes, townhomes, townhouses, duplexes, construction projects, home building, Virginia beach, VA Chesapeake, va, Norfolk, Va, Virginia, construction jobs, construction, superintendent, site superintendent, project superintendent, construction manager, construction project manager, single family homes, multifamily homes, townhomes, townhouses, duplexes, construction projects, home building, Virginia beach, VA Chesapeake, va, Norfolk, Va, Virginia