Construction Project Engineer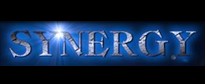 Synergy Professionals, Inc. is a national construction recruiting firm with offices in Atlanta, GA and Chesapeake, VA. We are devoted exclusively to the construction industry. Synergy Professionals is committed to being the best recruiting service available to our clients and to the candidates we present.
See our website at: www.Synergyprof.com
Description
Northwest Indiana regional General Contractor is searching for a Construction Project Engineer or Assistant Project Manager for commercial, public, light industrial, and governmental construction projects.  Projects are in the $2M - $8M range.
Requirements:
At least 2 years' experience in construction working for a GC, or Developer-Builder is required.
A 4-year construction-related degree is preferred
Must have experience with submittals, buyouts, RFI's and cost management.
Compensation: $75,000 - $80,000/year, depending on experience, plus benefits
Synergy Professionals does not discriminate on the basis of race, gender, age, religion, marital status, disability, or any other protected characteristic.
keywords: construction jobs, project engineer, project manager, assistant project manager, field engineer, Indiana, IN, Michigan City, South Bend, La Porte, Valparaiso, government, industrial, construction jobs, Schools, K-12, project engineer, construction management, project manager, assistant project manager, APM Indiana, IN, South Bend, La Porte, Valparaiso, government, industrial, construction jobs, Schools, K-12, 230123-PE,negotiated