Mission Critical Construction – Multiple Positions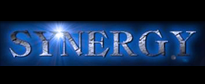 Synergy Professionals, Inc. is a national construction recruiting firm with offices in Atlanta, GA and Chesapeake, VA. We are devoted exclusively to the construction industry. Synergy Professionals is committed to being the best recruiting service available to our clients and to the candidates we present.
See our website at: www.Synergyprof.com
Description
Highly respected national General Contractor has an immediate need for Construction Project Managers, Construction Superintendents, APM's, and Assistant Superintendents, at all levels to work on large Data Center projects for a high-profile client.  The initial assignment will be in either Dallas, Texas; Clarksville, Tennessee; or Leesburg, Virginia. You choose the location.
The initial assignment will be at least 4 years for each of the project locations mentioned above. Reasonable relocation costs will be paid if you do not live local to one of the 3 cities. Each project is approximately $500M.
This is a high visibility position in the company.  The opportunity for advancement is excellent.
Requirements:
Data center construction experience is required.
You do not need to currently live in one of these locations – reasonable relocation or travel expenses will be paid for successful candidates.
Compensation:
$85,000-$220,000, per year depending on experience. Excellent benefits package, bonus potential.
Synergy Professionals does not discriminate on the basis of race, gender, age, religion, marital status, disability, or any other protected characteristic.
Keywords: construction jobs, data center, mission critical, industrial construction, mission critical, Assistant Project Manager, APM, Project Engineer, Project Manager, Project Executive, Operations Manager, Superintendent, Assistant Superintendent, Field Engineer, construction jobs, Microsoft, google, Dallas, Fort Worth, Texas, TX, Clarksville, Nashville, TN, Tennessee, Leesburg, Virginia, VA, Washington DC, Atlanta, GA , construction jobs, data center, mission critical, , mission critical, Quality Control, QCM, Assistant Project Manager, APM, Project Engineer, Project Manager, Project Executive, Operations Manager, Superintendent, Assistant Superintendent, Field Engineer, construction jobs, Microsoft, google, Amazon, META, Dallas, Fort Worth, Texas, TX, Clarksville, Nashville, TN, Tennessee, Leesburg, Virginia, VA, Washington DC, Atlanta, GA 230706-MC,