Construction Project Manager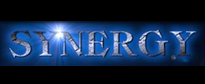 Synergy Professionals, Inc. is a national construction recruiting firm with offices in Atlanta, GA and Chesapeake, VA. We are devoted exclusively to the construction industry. Synergy Professionals is committed to being the best recruiting service available to our clients and to the candidates we present.
See our website at: www.Synergyprof.com
Description
Atlanta area General Contractor has an immediate need for an experienced Project Manager for commercial office, K-12, churches, and light industrial projects. Project sizes vary from $500K - $10M.
The Project Manager will:
• Be responsible for managing 2 - 3 projects at a time depending on size and complexity.
• Work with the estimating department during the preconstruction process to provide insight on schedule and construction methods.
• Be the direct contact for the project owner and their consultants.
• Responsible for managing all business aspects of the project as well as provide direction to the field Supervision.
• All projects are located within the Metro Atlanta area.
• This position is main office based in the Douglasville area. Visits to jobsites on a regular basis will be required.
Requirements:
• At least 7 years' experience working for a General Contractor on commercial, K-12, churches, or industrial projects.
• At least the last 3 years must have been as a PM.
• Ground-up construction and some renovation experience is required.
• You must live in Atlanta or have recently worked in the Atlanta area. No relocation expenses will be paid.
A 4 year construction related degree is preferred, but not required.
Compensation:
$90K - $130K depending on experience. Healthcare, vacation, 401K, and bonus programs.
Keywords: construction jobs, Project Manager, PM, APM, Assistant Project Manager, office building, school, Schools, , churches, faith-based, construction, higher education, healthcare, TI, T.I., industrial. health care, K-12, university, commercial construction, airports, construction jobs, Project Manager, PM, APM, Assistant Project Manager, office building, school, Schools, , higher education, healthcare, health care, K-12, university, commercial construction, airports, Douglasville, Georgia, Atlanta, GA