Construction Project Manager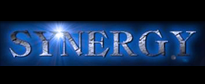 Synergy Professionals, Inc. is a national construction recruiting firm with offices in Atlanta, GA and Chesapeake, VA. We are devoted exclusively to the construction industry. Synergy Professionals is committed to being the best recruiting service available to our clients and to the candidates we present.
See our website at: www.Synergyprof.com
Description
Atlanta based multifamily Developer/Builder is looking for a Project Manager with experience managing stick built, multifamily construction. This company has been in business for over 30 years. They develop, build, and operate their own properties. Most properties are 3 story wood frame garden style.
This is a highly visible position in the company. The intention is for this person to work closely with the VP of Operations and take on additional responsibilities as the company continues to grow. The opportunity for advancement is excellent.
This person will work with, and report directly to, the VP of Operations. The position is based in Atlanta. Limited travel of 2 – 3 days, twice a month, to visit jobsites will be required.
You must have at least 5 years of experience in project management of ground-up, stick-built multifamily construction with at least 1 project in excess of 200 units as the Project Manager, for a Developer/builder or third party GC within the last 2 years.
Reasonable relocation expenses will be paid if you do not currently live in the Atlanta area.
$90,000 – $130,000/year, depending on experience, plus benefits
A four year construction-related degree is required
Keywords: construction jobs, PM, Project Manager, Assistant Project manager, APM, MF, Multifamily, multi-family, stick built, apartments, wood frame, podium style, urban style, parking deck, Texas wrap, apartment, Atlanta, Georgia, Birmingham, Alabama, Denver Colorado, Boulder, CO, Colorado springs, CO, Charlotte, NC, Greensboro, NC, Raleigh, NC, PM, Project Manager, MF, Multifamily, multi-family, Assistant Project manager, , APM, Estimator, stick built, apartments, apartment, Wood Frame, podium style, urban style, parking deck, Texas wrap, Atlanta, Georgia, Birmingham, Alabama, Denver, Colorado, Colorado Springs, Charlotte, NC, Greensboro, NC, Raleigh, NC, PM, Project Manager, MF, Multifamily, multi-family, stick built, apartments, , podium style, urban style, parking deck, Texas wrap, apartment, Prolog, Timberline, builder, Atlanta, Georgia, Birmingham, Alabama, Denver, Colorado, Colorado Springs, 210824-PM,