Construction Project Manager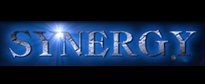 Synergy Professionals, Inc. is a national construction recruiting firm with offices in Atlanta, GA and Chesapeake, VA. We are devoted exclusively to the construction industry. Synergy Professionals is committed to being the best recruiting service available to our clients and to the candidates we present.
See our website at: www.Synergyprof.com
Description
Washington, DC
211222- PM
Construction Project Manager
Top 20 ENR General Contractor is searching for Project Managers and Assistant Project Managers for federal construction projects in mid-atlantic and southeastern states.  Projects are vertical and range between $30M-$500M.
Requirements:
Project managers must have a 4-year construction or engineering related degree and have at least 2-3 years of project management experience working on large, vertical construction projects.
Assistant Project Managers must also have a 4-year construction related degree and 5-7 years in a project engineer/assistant project management role.
Responsible for all document control for assigned project to include plans, specifications, submittals, as-builts, RFI's, change orders, O&M manuals, etc.
Liaison between general contractor, A&E firm, subcontractors, and owner. Federal construction experience with Department of Defense (USACE, NAVFAC, etc.)  clients is required.
Compensation:
Salary: $100-$120K/year, travel allowance, per diem, car allowance/vehicle along with excellent benefit package to include healthcare. Travel is required for these positions.
keywords: construction jobs, Assistant PM, Project Manager Assistant Project Manager, traveling project manager, traveling PM, on=site PM,  PE, APM, Project Engineer, field engineer, office Engineer, construction management, civil engineer, civil engineering  Construction Management, Vertical Construction, Ground Up Construction, Base Building, Renovations, Commercial Construction, Federal Construction, D.o.D. DOD, Department of Defense, USACE, NAVFAC, USCG, Philadelphia, PA, Scranton, PA, Pittsburgh, PA,  Boston, MA, Massachusetts, Framingham, MA, Bedford, MA, Westover, MA, Natick, MA, Devens, MA, Cape Cod, MA, Woods Hole, MA, Manchester, NH, Nashua, NH, Concord, NH, Derry, NH, Dover, NH, Portland, ME, Lewiston, ME, Bangor, ME, Auburn, ME, Philadelphia, PA, West Point, NY, New York City, NY, NYC, Jacksonville, NC, North Carolina, Fayetteville, NC, Brunswick, GA, Georgia, Savannah, GA, Columbus, GA, Columbia, SC, South Carolina, Jacksonville, FL, Florida, Washington DC, Virginia Beach, VA, Virginia, Baltimore, MD, Maryland, Dover, DE, Delaware, construction jobs, Assistant PM, Assistant Project Manager, PE, APM, Project Engineer, field engineer, office Engineer, construction management,  civil engineer, civil engineering  Construction Management, Vertical Construction, Ground Up Construction, Base Building, Renovations, Commercial Construction, Federal Construction, Boston, MA, Massachusetts, Framingham, MA, Bedford, MA, Westover, MA, Natick, MA, Devens, MA, Cape Cod, MA, Woods Hole, MA, Manchester, NH, Nashua, NH, Concord, NH, Derry, NH, Dover, NH, Portland, ME, Lewiston, ME, Bangor, ME, Auburn, ME, Philadelphia, PA, West Point, NY, New York City, NY, NYC, Jacksonville, NC, North Carolina, Fayetteville, NC, Brunswick, GA, Georgia, Savannah, GA, Columbus, GA, Columbia, SC, South Carolina, Jacksonville, FL, Florida, Washington DC, Virginia Beach, VA, Virginia, Baltimore, MD, Maryland, Dover, DE, Delaware, construction jobs, Assistant PM, Assistant Project Manager, PE, APM, Project Engineer, field engineer, office Engineer, construction management,  civil engineer, civil engineering  Construction Management, Vertical Construction, Ground Up Construction, Base Building, Renovations, Commercial Construction, Federal Construction, Boston, MA, Massachusetts, Framingham, MA, Bedford, MA, Westover, MA, Natick, MA, Devens, MA, Cape Cod, MA, Woods Hole, MA, Manchester, NH, Nashua, NH, Concord, NH, Derry, NH, Dover, NH, Portland, ME, Lewiston, ME, Bangor, ME, Auburn, ME, Philadelphia, PA, West Point, NY, New York City, NY, NYC, Jacksonville, NC, North Carolina, Fayetteville, NC, Brunswick, GA, Georgia, Savannah, GA, Columbus, GA, Columbia, SC, South Carolina, Jacksonville, FL, Florida, Washington DC, Virginia Beach, VA, Virginia, Baltimore, MD, Maryland, Dover, DE, Delaware
Related Jobs