Construction Project Manager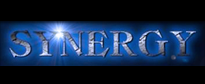 Synergy Professionals, Inc. is a national construction recruiting firm with offices in Atlanta, GA and Chesapeake, VA. We are devoted exclusively to the construction industry. Synergy Professionals is committed to being the best recruiting service available to our clients and to the candidates we present.
See our website at: www.Synergyprof.com
Description
Atlanta based General Contractor is searching for an experienced Project Manager for Hospitality remodeling projects.  Projects are hotel renovations and reimaging.
Projects may be located throughout the US so occasional travel outside of the Atlanta area may be required.
This position has excellent career growth and promotion opportunities.
Responsibilities
The Project Manager will report to the Vice President of Operations and manage all aspects of the project from bidding to closeout.
This person will assist during preconstruction and estimating, select subcontractors and suppliers, and manage the business aspects and direct the field supervision on the project.
The Project Manager will work with the Client's representatives and ensure an excellent working relationship is maintained with the client.
Qualification Requirements
Candidate's experience must include at least 3 years' out of the last 5 years managing hotel renovation This experience may have been while working for a GC, CM, or while working directly for a hotel brand.
Experience managing new construction projects will not be considered, only remodels or reimaging.
These projects are almost completely cosmetic in nature, so structural, mechanical, or electrical experience is not required.
A four-year construction related degree is strongly preferred.
Compensation:  $80,000 - $110,000, depending on experience, plus benefits, per diem & housing when traveling.
Synergy Professionals does not discriminate on the basis of race, gender, age, religion, marital status, disability, or any other protected characteristic.  We encourage veterans, minorities, women, and persons with disabilities, to apply. 
Keywords: construction jobs, Assistant Project Manager, Construction project manager, hotel, hospitality, renovation, additions, construction, construction job, Atlanta, GA, Georgia, hotels, room renovations, hospitality, resort, convention center, casino, Project Manager, Construction project manager, hotel, hospitality, renovation, additions, new construction, construction, construction job, hotels, room renovations, hospitality, resort, convention center, casino, 230920-HPM