Construction Project Manager Assistant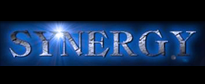 Synergy Professionals, Inc. is a national construction recruiting firm with offices in Atlanta, GA and Chesapeake, VA. We are devoted exclusively to the construction industry. Synergy Professionals is committed to being the best recruiting service available to our clients and to the candidates we present.
See our website at: www.Synergyprof.com
Description
Construction Project Manager Assistant
Several Hampton Roads-Based General Contractors are searching for a Project Manager Assistant/Project Coordinator for federal construction projects.
This is an excellent career opportunity for Project Manager Assistant and/or Project Coordinator to join a highly respected General Contractor working on federal construction projects. Typical project values are between $500K to $30M. Opportunities are available on the southside as well as the peninsula.
Requirements:
• Process Submittals from subcontractors, maintain daily, submit paperwork for subcontractor access onto federal installations.
• Draft subcontracts in support of Project Manager and assist Project Managers on daily tasks related to service of contract.
• Deliver bids to local military bases.
• Responsible for learning and understanding invoice requirements for each contract assigned as these vary per contract.
• Responsible for recording invoices as well as assisting in preparation of Contract Closeouts, Month End Analysis and various reports.
Compensation:
$50,000 - $65,000/year, depending on experience. Great benefit package to include healthcare.
keywords: construction jobs, Project Management Assistant, Project Manager Assistant, PMA, Project Coordinator, Office Engineer, Construction management, Project management, Hampton Roads, Chesapeake, Norfolk, Virginia Beach, Newport News, Hampton, Richmond, Williamsburg, Suffolk, Virginia, North Carolina, USACE, Department of Defense, Government, Military Base, NAVFAC, D.O.D. keywords: construction jobs, Project Management Assistant, Project Manager Assistant, PMA, Project Coordinator, Office Engineer, Office Engineer, Construction management, Project management, Hampton Roads, Chesapeake, Norfolk, Virginia Beach, Newport News, Hampton, Richmond, Williamsburg, Suffolk, Virginia, North Carolina, USACE, Department of Defense, Government, Military Base, NAVFAC, D.O.D., 190716-PMA,