Construction Project Manager / Estimator – Multifamily Construction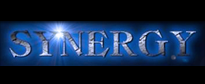 Synergy Professionals, Inc. is a national construction recruiting firm with offices in Atlanta, GA and Chesapeake, VA. We are devoted exclusively to the construction industry. Synergy Professionals is committed to being the best recruiting service available to our clients and to the candidates we present.
See our website at: www.Synergyprof.com
Description
Atlanta based Multifamily Developer/Builder is looking for a solid Project Manager, with the ability to also estimate, experienced in multifamily garden-style construction.  This Developer/Builder has been in business over 30 years and offers great job stability.
We are looking for a strong PM/Estimator with extensive, wide-based knowledge of Multi-family construction. You will be working directly with the Operations Manager assisting in all aspects of the preconstruction process as well as helping to direct the site managers throughout construction.  You will provide constructability reviews, assist with permitting, select subcontractors, and work directly with executive management to ensure a successful project.
Qualification Requirements:
You must have at least 7 years' experience working as a PM for a Developer/Builder, or third party builder, on ground-up garden-style multifamily construction. Additional experience in mixed-use, or urban style construction, (podium or wrap), is a plus, but not required.
You must also have at least 2 years' experience estimating garden-style multifamily projects.
You do not have to currently live in the Atlanta area, but you must be willing to relocate to Atlanta. Reasonable relocation expenses will be paid.
Compensation:
$100,000 - $120,000/year, depending on experience, plus healthcare, 401K, etc.. benefits.
Keywords: construction jobs, PM, Project Manager, Estimator, estimating,  MF, Multifamily, multi-family,  garden-style, stick built, apartments, condominium, condominiums, apartment,  project manager, podium, wrap, mixed-use, retail, urban style, builder, Hilton Head, Raleigh, NC, SC, Charleston, Savannah, Georgia, Birmingham, Alabama,   Superintendent, MF, Multifamily, multi-family, stick built, apartments, condominium, condominiums, apartments, podium, wrap, 200617-MFP,