Construction Project Manager – Federal Projects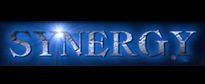 Synergy Professionals, Inc. is a national construction recruiting firm with offices in Atlanta, GA and Chesapeake, VA. We are devoted exclusively to the construction industry. Synergy Professionals is committed to being the best recruiting service available to our clients and to the candidates we present.
See our website at: www.Synergyprof.com
Description
A reputable and stable general contractor is looking for a Construction Project Manager with federal contracting experience on federal installations.  Army Corp of Engineers/USACE and/or NAVFAC project experience is also required.  Projects consist of renovation and ground up vertical construction facilities valued at $500K -$30M.  Design Build experience preferred.
Complete P&L responsibility of all aspects of the construction project. Negotiate subcontracts, manage costs, work with owner & architect, maintain relationships with owner, A/E, and subcontractors.  Candidates should have experience with scheduling as well using either Microsoft Project or Primavera P6.
You must have a bachelor's degree or equivalent along with at least 5-7 years' of project management on federal construction projects representing a general contractor.
Compensation: $80,000 - $100K/year, depending on experience.  Bonus potential, car allowance, benefit package to include healthcare.
Keywords: Construction Jobs,  Project Manager, PM, Schedule, Scheduler, Scheduling, Design Build, Project Controls, Primavera P6, P6, Microsoft Project Army Corps of Engineers, USACE, EM 385-1-1, , CQCM Certified, SSHO, Military, government, federal, NAVFAC,  Department of Defense, DOD, D.O.D, Alexandria, VA, Washington, DC. Norfolk, VA, Chesapeake, VA, Suffolk, VA, Portsmouth, VA, Virginia Beach, VA, Langley AFB, Hampton, VA, Fort Lee, Fort Eustis, Dam Neck, Oceana, Ft. Lee, Newport News, VA, Williamsburg, VA, Quantico, NAS Oceana, Naval Station Norfolk, NOB, Portsmouth, VA, Chesapeake, VA, Mackall, Elizabeth City, NC, Alexandria, VA, Washington, DC. Norfolk, VA, Richmond, VA, Virginia. Construction Jobs, Project Manager,PM, Schedule, Scheduler, Scheduling, Design Build, Project Controls, Primavera P6, P6, Microsoft Project, QCM, Quality Control, Army Corps of Engineers, USACE, EM 385-1-1, USACE CQC Certification, CQCM Certified, SSHO, Military, government, federal, NAVFAC,  Department of Defense, DOD, D.O.D. Alexandria, VA, Washington, DC. Norfolk, VA, Richmond, VA, Virginia Beach, VA, Langley AFB, Hampton, VA, Fort Lee, Fort Eustis, Dam Neck, Oceana, Ft. Lee, Newport News, VA, Williamsburg, VA, Quantico, NAS Oceana, Naval Station Norfolk, NOB, Portsmouth, VA, Chesapeake, VA, NC, , Ft. Belvoir, Alexandria, VA, Washington, DC. Norfolk, VA, Richmond, VA, Virginia. Construction Jobs, Project Manager, PM, Schedule, Scheduler, Scheduling, Design Build, Project Controls, Primavera P6, P6, Microsoft Project, Quality Control, Army Corps of Engineers, USACE, EM 385-1-1, USACE CQC Certification, CQCM Certified, SSHO, Military, government, federal, NAVFAC, RMS/QCS, Alexandria, VA, Washington, DC. Norfolk, VA, Richmond, VA, Virginia Beach, VA, Langley AFB, Hampton, VA, Fort Lee, Fort Eustis, Dam Neck, Oceana, Ft. Lee, Newport News, VA, Williamsburg, VA, Quantico, NAS Oceana, Naval Station Norfolk, NOB, Portsmouth, VA, Chesapeake,  Alexandria, VA, Washington, DC. Norfolk, VA, Richmond, VA, Virginia, 190903 PM,