Construction Project Manager – Multifamily Construction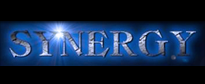 Synergy Professionals, Inc. is a national construction recruiting firm with offices in Atlanta, GA and Chesapeake, VA. We are devoted exclusively to the construction industry. Synergy Professionals is committed to being the best recruiting service available to our clients and to the candidates we present.
See our website at: www.Synergyprof.com
Description
Highly respected general contractor is looking for a strong Project Manager with experience managing stick built, multifamily and/or assisted living  construction projects.   This solid company has been in business for over 40 years.
This position will be based in Orlando, FL but regular travel to jobsites within the state of Florida is required.
Candidates must have at least 5+years of experience in stick-built multifamily, assisted living construction and/or hospitality projects as a Project Manager.
Reasonable relocation expenses will be paid for a qualified candidate.
$90,000 - $100,000/year, depending on experience, plus benefits
A four year construction-related degree is preferred.
Keywords: construction jobs, PM, Project Manager, Senior Project Manager, SPM, MF, Multifamily, multi-family, stick built, apartments, podium style, urban style, parking deck, Texas wrap,  apartment, assisted living, senior living, healthcare construction, hospital construction, student housing, hospitality, wood frame, Orlando, FL, Maitland, FL Orlando, FL, Jacksonville, FL, Tampa, FL, Tallahassee, FL, Naples, FL, Coral Springs, FL, PM, Project Manager, MF, Multifamily, multi-family, stick built, apartments, podium style, urban style, parking deck, Texas wrap,  apartment, assisted living, senior living, healthcare construction, hospital construction, student housing, hospitality, wood frame, Orlando, FL, Maitland, FL Orlando, FL, Jacksonville, FL, Tampa, FL, Tallahassee, FL, Naples, FL, Coral Springs, FL, Deltona, FL, Kissimmee, FL, Pine Hills, FL.  PM, Project Manager, Senior Project Manager, SPM, MF, Multifamily, multi-family, stick built, apartments, podium style, urban style, parking deck, Texas wrap,  apartment, assisted living, senior living, healthcare construction, hospital construction, student housing, hospitality, wood frame, Orlando, FL, Maitland, FL Orlando, FL, Jacksonville, FL, Tampa, FL, Tallahassee, FL, Naples, FL, Coral Springs, FL, PM, Project Manager, MF, Multifamily, multi-family, stick built, apartments, podium style, urban style, parking deck, Texas wrap,  apartment, assisted living, senior living, healthcare construction, hospital construction, student housing, hospitality, wood frame, Orlando, FL, Maitland, FL Orlando, FL, Jacksonville, FL, Tampa, FL, Tallahassee, FL, Naples, FL, Coral Springs, FL, Deltona, FL, Kissimmee, FL, Pine Hills, FL. 200225-MFP,