Construction Purchasing Manager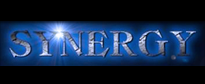 Synergy Professionals, Inc. is a national construction recruiting firm with offices in Atlanta, GA and Chesapeake, VA. We are devoted exclusively to the construction industry. Synergy Professionals is committed to being the best recruiting service available to our clients and to the candidates we present.
See our website at: www.Synergyprof.com
Description
Southeast-based Single Family production home builder (build-to-rent) is searching for a Purchasing Manager or Purchasing Coordinator for their Marietta, GA corporate office.
This company has been in business for over 50 years.  The Purchasing Manager or Coordinator will perform the appropriate duties of the company's purchasing  based upon their level of experience.  A Purchasing Manager is preferred, but we will train a Purchasing Coordinator.  Experience must include seeking out vendors and subcontractors to provide materials and perform work on single family projects.   This person will be responsible for negotiating the best price, and also investigating and recommending alternate materials that may be utilized to decrease cost.
Responsibilities include:
Soliciting subcontractors and suppliers for quotes
Negotiating with suppliers and subcontractors
Establishing purchasing procedures and tracking systems for the company.
Issuing purchase orders and subcontracts for this high production home builder.
Assisting in resolving any issues or conflicts with materials or subcontractor activities.
Job Requirements:
At least 2 years' experience with a Single Family Production Home builder in a Purchasing Assistant, Coordinator, or Purchasing Manager role is required.
Strong negotiation skills
Must be able to read and interpret blueprints
Must be very familiar with residential construction materials and terminology
Effective organization and planning skills
Compensation and Benefits:
Salary - $70K - $130K depending on experience.
Excellent benefits & bonus package
Keywords: Construction jobs, Construction, Builder, Purchasing, procurement, estimating, buy-out, negotiate, purchase order, subcontract, negotiation skills,  negotiating, material procurement, contracting, contract, CPM, Certified Purchasing Manager, Purchasing Coordinator, production homes, lumber, Single Family, SF, residential, home, homes, Atlanta, Georgia, GA, Marietta, Panama City, FL, Florida panhandle, Destin, FL, Rosemary Beach, Port St. Joe, Ft. Walton Beach, Pensacola, Florida, Tennessee,  Birmingham, AL, Alabama, Nashville, TN, Chattanooga, TN,  Charlotte, NC,  Jacksonville, FL, Orlando, FL, Tallahassee, FL, Huntsville, AL, Knoxville, TN, Savannah, GA, 211216-PR,