Construction Purchasing Manager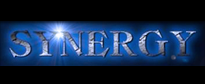 Synergy Professionals, Inc. is a national construction recruiting firm with offices in Atlanta, GA and Chesapeake, VA. We are devoted exclusively to the construction industry. Synergy Professionals is committed to being the best recruiting service available to our clients and to the candidates we present.
See our website at: www.Synergyprof.com
Description
Southeast Florida based Single Family custom home builder is searching for a Purchasing Manager.
Responsibilities include:
Soliciting subcontractors and suppliers for quotes
Negotiating with suppliers and subcontractors
Review plans and perform quantity takeoffs for material purchases.
Establishing purchasing procedures and tracking systems for the company.
Issuing purchase orders and subcontracts for this high-end custom home builder.
Assisting in resolving any issues or conflicts with materials or subcontractor activities.
Job Requirements:
At least 2 years' experience with a Single Family Home builder in a Purchasing Director, Purchasing Manager, or Purchasing Agent role is required.
Strong negotiation skills
Must be able to read and interpret blueprints and perform quantity takeoffs
Must be very familiar with residential construction materials and terminology
Candidate must be familiar with South Florida residential building codes, contractors, and suppliers.
Must currently live in South Florida – no relocation.
Compensation and Benefits:
Salary - $100,000 - $120,000/year, depending on experience.
50% paid Healthcare premiums, PTO, & Vehicle allowance
Synergy Professionals does not discriminate on the basis of race, gender, age, religion, marital status, disability, or any other protected characteristic.
Keywords: Construction jobs, Construction, Single family Builder, Single family Project Manager,  residential construction, Southeast Florida, Fort Lauderdale, Ft. Lauderdale, Hollywood, FL, Pompano Beach, Miami, Custom Home builder, South Florida building code,  Purchasing, procurement, estimating, buy-out, negotiate, purchase order, subcontract, negotiation skills,  negotiating, Single Family Home builder, Purchasing Director, Purchasing Manager, Purchasing Agent, material procurement, contracting, contract, CPM, Certified Purchasing Manager, Purchasing Coordinator, production homes, custom home, residential, lumber, Single Family, SF, residential, home, homes,  Southeast U.S., Florida, Southeast Florida, Fort Lauderdale, Ft. Lauderdale, Hollywood, FL, Pompano Beach, Miami  220906-PR,