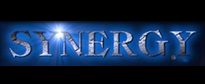 Synergy Professionals, Inc. is a national construction recruiting firm with offices in Atlanta, GA and Chesapeake, VA. We are devoted exclusively to the construction industry. Synergy Professionals is committed to being the best recruiting service available to our clients and to the candidates we present.
See our website at: www.Synergyprof.com
Description
Part-time or Full-time Opportunity.  No need to work weekends or holidays.
Recruiting firm specializing in recruiting executives and managers for the construction industry is searching for a self-driven person to work part time, or full time, as a recruiter in the Nashville area.  You will be work with clients to fill executive, management, and supervisory construction jobs in the Nashville area.
This is not a phone solicitation position.  Unlike other recruiting firms we do not set quotas for calls/contacts to be made in a day.  We expect quality and relationship building rather than quantity.
You will work from home and set your own hours.  Your schedule is totally at your discretion.  Need to get kids off to school in the morning and pick them up in the afternoon?  Want to take the day occasionally to chaperone a school trip?  Just want a job that allows you to work when you want?  You can do any of those things.
If you have the desire to work from home and to have adjustable hours, this is the perfect job. 
No need to work weekends or holidays.
Qualifications:
You must be a self-starter and comfortable making phone contact with prospective clients and candidates.
At least 2 years of experience working in commercial, multifamily, or single family construction for a GC or Builder is required.
Knowledge of construction terminology and titles/roles within the construction industry is required.
Experience in sales is a plus, but not required.
You must have lived in the Nashville area for the last 5 years.
You must be familiar with the major commercial general contractors, or multifamily or single family builders in Nashville.
A 4 year degree is required.
You must have excellent internet access at your home/workspace.
Compensation:
This is an independent contractor position. You will set your own schedule and make your own decisions regarding your work. 
Compensation is on a commission basis. We pay above the industry "standard".  This can be very lucrative, especially for a part–time position.   
Keywords: commercial construction jobs, sales, single family, multifamily,  realtor, realty, estimator, preconstruction, construction jobs, Nashville, TN, Knoxville, TN,  Huntsville, AL, pre-construction Manager, Project Manager, Business Developer, Marketing Assistant, Marketing manager, administrative Assistant, retail, project manager, Project Engineer, Assistant Project manager, marketing coordinator, commercial construction, construction jobs, office building, sales, single family, multifamily,