Construction Superintendent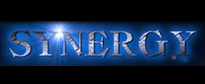 Synergy Professionals, Inc. is a national construction recruiting firm with offices in Atlanta, GA and Chesapeake, VA. We are devoted exclusively to the construction industry. Synergy Professionals is committed to being the best recruiting service available to our clients and to the candidates we present.
See our website at: www.Synergyprof.com
Description
Birmingham based General Contractor specializing in commercial construction has an immediate need for a Construction Superintendent.  If you are currently a lead Superintendent looking for a better job with no travel, or an Assistant Superintendent looking to move into a lead role, this is your chance.  We are looking for an employee with the desire and drive to help the company grow and grow their career at the same time, while never having to work away from the Birmingham area.   Typical projects are $1M-$5M and are a mix of commercial, retail, light industrial/manufacturing, and warehouse projects. 
This role will be responsible for:
Supervise all on-site self-performing crews and subcontractors.
Ensure safety, maintain schedule, and build the project within budget.
Maintaining a great relationship with the client.
Most projects are within an hour of Birmingham.
Job Requirements:
At least 3 years' experience working for a General Contractor on commercial construction projects
Ground-up commercial construction and some renovation experience is required. Residential construction experience does not qualify.
Compensation: $75,000 - $100,000, plus all premiums for employee health & dental insurance paid, 401K, & truck allowance
Synergy Professionals does not discriminate on the basis of race, gender, age, religion, marital status, disability, or any other protected characteristic.
keywords: construction jobs, construction, industrial construction, manufacturing, retail, office, warehouse construction, superintendent, construction superintendent, assistant superintendent, construction supervisor, construction foreman, master carpenter, carpenter foreman, concrete foreman, laborer foreman, commercial construction, healthcare construction, industrial construction, warehouse construction, distribution center construction, office, MOB, hospital, retail, healthcare construction, Birmingham, Alabama, 230814-S,
Related Jobs