Director of Federal Construction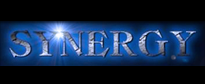 Synergy Professionals, Inc. is a national construction recruiting firm with offices in Atlanta, GA and Chesapeake, VA. We are devoted exclusively to the construction industry. Synergy Professionals is committed to being the best recruiting service available to our clients and to the candidates we present.
See our website at: www.Synergyprof.com
Description
Washington, DC
Director of Federal Construction
Well-established general contractor is searching for a Director of Construction for federal construction projects in the DC Metro/Northern VA area.
They are growing. They realize that to maintain this growth they need a highly qualified Director of Construction to help them manage and continue their growth.  This position will direct all construction operations as well as implement and enforce procedures.
This is an excellent career opportunity to join a team where you will directly contribute to the success of the company and share in the fruits of that success.  Typical projects are in the $500K-$5M range.
Qualification requirements:
Knowledge and willingness to train and mentor company personnel in the latest management software, management techniques, and construction management systems is the foremost requirement.
Interface well with owners, architects, engineers along with subcontractors/vendors.
At a minimum, the last 5 years you must have held a position as Operations Manager, Project Executive or Senior Project Manager, managing multiple project managers on concurrent federal construction projects more than $1M each.
A 4-year engineering &/or construction related degreeis preferred.
Compensation:  $140K-$160K/year depending on experience, bonus potential along with an excellent benefit package to include healthcare.  Please submit project list with resume.
Keywords: Construction jobs, Building Renovation, Renovation, Project Manager, PM,  Senior PM, Project Executive, Operations Manager, Director of Operations, Senior Project Manager, Operations, VP of Operations, Estimating, Estimator, Army Corps of Engineers, USACE, Military Base, Government, Federal, NAVFAC, Richmond, VA,  Norfolk, VA, Virginia Beach, VA, Suffolk, VA, Chesapeake, VA, Newport News, VA, Hampton, VA, Williamsburg, VA, Portsmouth, VA, Fairfax, VA, Lorton, VA, Washington, DC,  Bethesda, MD, Base Building, Fort Detrick, Fort Belvoir, Fort Meade, Fort AP Hill, Fort Pickett, Fort Lee, Fort Myer, Quantico, Dahlgren, Indian Head, Andrews Air Force Base, Aberdeen Proving Ground, Naval Academy, NAS Patuxent River, NSA Annapolis, DOD, Department of Defense, SABER, JOC, MATOC, MACC, IDIQ, FAR, Construction jobs, Project Manager, PM,  Senior PM, Project Executive, Operations Manager, Director of Operations, Senior Project Manager, Operations, VP of Operations, Estimating, Estimator, Army Corps of Engineers, USACE, Military Base, Government, Federal, NAVFAC, Richmond, VA,  Norfolk, VA, Virginia Beach, VA, Suffolk, VA, Chesapeake, VA, Newport News, VA, Hampton, VA, Williamsburg, VA, Portsmouth, VA, Fairfax, VA, Lorton, VA, Washington, DC,  Bethesda, MD, Base Building, Fort Detrick, Fort Belvoir, Fort Meade, Fort AP Hill, Fort Pickett, Fort Lee, Fort Myer, Quantico, Dahlgren, Indian Head, Andrews Air Force Base, Aberdeen Proving Ground, Naval Academy, NAS Patuxent River, NSA Annapolis, DOD, Department of Defense, SABER, JOC, MATOC, MACC, IDIQ