Director of Preconstruction- Vertical Construction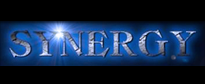 Synergy Professionals, Inc. is a national construction recruiting firm with offices in Atlanta, GA and Chesapeake, VA. We are devoted exclusively to the construction industry. Synergy Professionals is committed to being the best recruiting service available to our clients and to the candidates we present.
See our website at: www.Synergyprof.com
Description
211222
Nashville, TN
Director of Preconstruction- Vertical Construction
National Top 20 ENR General Contractor is searching for an experienced Director of Preconstruction for ground-up commercial, healthcare, mixed use, multifamily and federal construction projects.
The Director of Preconstruction will be responsible for:
Leading a team of Project Managers, Preconstruction Managers and Estimators in preparing proposals, making presentations, soliciting subcontractor participation, preparing scope comparisons, training, and directing preconstruction staff.
Driving the preconstruction process from schematic design pricing and proposal presentation to full construction document final price.
Requirements:
At least 7 years' experience working for a commercial or federal General Contractor as a Preconstruction Manager or Preconstruction Director.
Project sizes should be more than $50M and consist of ground up and/or complex renovations.
You must currently live in the Nashville area and have strong knowledge of the Nashville market and local subs.
Knowledge of On-Screen Takeoff and Sage is required. Bluebeam and Assembly is preferred.
A 4-year construction or engineering related degree is required.
If you are a senior level preconstruction manager looking for a long-term career opportunity, with a great company and tremendous opportunities for advancement, this is it.  Additional opportunities are available in Atlanta, Dallas, and Chicago.
Compensation:  $150K-$175K, depending on experience, bonus potential, excellent benefit package, etc.
Keywords: construction jobs,  hospitality construction, commercial construction, construction jobs, office building, hi-rise, mid-rise, mid-rise, mixed-use,, healthcare construction, MOB, higher education, multifamily, federal,  hospitality, high-rise, office building, Senior Preconstruction Manager, Preconstruction Director, Director of Preconstruction,  Estimator, business Development, office, project manager, estimator, senior estimator, estimating, PM, Project Executive, Precon, Design Build, Value Engineering, Vertical Construction, Base Building, Atlanta, Roswell, Smyrna, Sand Springs, Marietta, Johns Creek, Georgia, GA, Sage, Bluebeam Extreme, On-Screen Takeoff, construction management, civil engineering. construction jobs,  hospitality construction, commercial construction, construction jobs, office building, hi-rise, mid-rise, mid-rise, mixed-use,, healthcare construction, MOB, higher education, multifamily, federal,  hospitality, high-rise, office building, Senior Preconstruction Manager, Preconstruction Director, Director of Preconstruction,  Estimator, business Development, office, project manager, estimator, senior estimator, estimating, PM, Project Executive, Precon, Design Build, Value Engineering, Vertical Construction, Base Building, Atlanta, Roswell, Smyrna, Sand Springs, Marietta, Johns Creek, Georgia, GA, Nashville TN, Brentwood, Hendersonville, Franklin, Clarksville, Murfreesboro, Smyrna,  Sage, Bluebeam Extreme, On-Screen Takeoff, construction management, civil engineering