Estimator – Custom Home Builder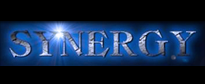 Synergy Professionals, Inc. is a national construction recruiting firm with offices in Atlanta, GA and Chesapeake, VA. We are devoted exclusively to the construction industry. Synergy Professionals is committed to being the best recruiting service available to our clients and to the candidates we present.
See our website at: www.Synergyprof.com
Description
Reputable and luxury home builder is searching for an Estimator to join their growing team! The ideal candidate will need to have exceptional interpersonal skills and be able to collaborate with the Business Development team to deliver seamless projects.  
Responsibilities:
Provide complete, accurate, and detailed purchase order packages and job start budgets for managers
Serve as a point of contact for questions, modifications, requests, and other issues related to estimating and budgeting
Communicate consistently with clients on construction budget and any other needs/questions that may arise
Schedule and monitor bid processes from several subcontractors and vendors to determine most reasonable expense for client
Requirements:
You must have at least 5 years' experience in the luxury home construction industry as an Estimator
Experience with Exactimate or other estimating software
Superb math and written skills are a must.
Compensation:
$100,000-$130,000/depending on experience plus health benefits
Synergy Professionals does not discriminate on the basis of race, gender, age, religion, marital status, disability, or any other protected characteristic.
Keywords:  Construction, construction jobs, Single family, residential, estimator, estimating, Project Manager, luxury homes, custom homes, custom home builder, luxury home construction, high-end homes, high-end home builder, Northern Virginia, VA, Washington, D.C., Alexandria, VA, Fairfax, VA, Arlington, VA, Chantilly, VA, Bristow, VA, Gainesville, VA, Aldie, VA, Loudoun County, Ashburn, VA, Lorton, VA, Clifton, VA, Purceville, VA, Great Falls, VA, Centreville, VA, Estimator, Construction Estimator, Construction, construction jobs, Single family, residential, estimator, estimating, Project Manager, luxury homes, custom homes, custom home builder, luxury home construction, high-end homes, high-end home builder, Northern Virginia, VA, Washington, D.C., Alexandria, VA, Fairfax, VA, Arlington, VA, Chantilly, VA, Bristow, VA, Gainesville, VA, Aldie, VA, Loudoun County, Ashburn, VA, Lorton, VA, Clifton, VA, Purceville, VA, Great Falls, VA, Centreville, VA, Estimator, Construction Estimator, Construction, construction jobs, Single family, residential, estimator, estimating, Project Manager, luxury homes, custom homes, custom home builder, luxury home construction, high-end homes, high-end home builder, Northern Virginia, VA, Washington, D.C., Alexandria, VA, Fairfax, VA, Arlington, VA, Chantilly, VA, Bristow, VA, Gainesville, VA, Aldie, VA, Loudoun County, Ashburn, VA, Lorton, VA, Clifton, VA, Purceville, VA, Great Falls, VA, Centreville, VA, Estimator, Construction Estimator,220607-EST