Executive Project Director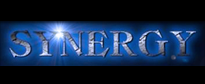 Synergy Professionals, Inc. is a national construction recruiting firm with offices in Atlanta, GA and Chesapeake, VA. We are devoted exclusively to the construction industry. Synergy Professionals is committed to being the best recruiting service available to our clients and to the candidates we present.
See our website at: www.Synergyprof.com
Description
North Carolina-based Developer has an urgent need for an Executive Project Director of Construction /Owner's Representative for a multi-million dollar luxury apartment community in the Wilmington, North Carolina area.
We are looking for candidates who truly enjoy construction and bring a positive, energetic attitude to work on a daily basis.
Responsibilities include:
Overseeing the project from Preconstruction to Close Out as an Owners Rep.
Construction will be subcontracted out to General Contractors. You will be responsible for working with and overseeing the GCs including reviewing design documents and project schedule, evaluating the work, and managing all sub-consultants and 3rd party inspectors.
Managing all construction team responsibilities.
Preparing take-offs and detailed cost estimates independent of the GC during design and construction and reconcile differences between internal and external third party pricing.
Qualifications:
Candidates must have a 4 year degree in a construction related field.
You must have managed individual projects of at least $80M in value as a Senior Project Manager or Project Executive for a GC or Developer/Builder within the last 2 years.
You must have at least 10 years' experience in commercial construction along with concrete frame construction experience.
You must either currently live in or be willing to relocate to the greater Wilmington area. Reasonable relocation expenses will be paid.
Please include a project list with dates, locations, and approximate dollar values with your resume when applying.
Compensation: $200K - $225K/year, equity stake in Phase 1 of the project, paid time-off and holidays. This position does not include healthcare nor 401K benefits.
Keywords: Construction jobs, Senior Project Manager, SPM, Project Executive, Project Exec, PX, Project Manager, Owner's Representative, developer, Director of Construction, Executive Director, PM, VP, EVP, Vice President, Executive Vice President, commercial construction,  tenant interior, T.I.,  project manager, mixed-use, high-rise, office building, commercial construction,  Southeast, Wilmington, Charleston, Charlotte, Raleigh, NC, North Carolina, South Carolina, Columbia, SC, Senior Project Manager, SPM, PX, Project Executive, Project Manager, PM, VP, EVP, Executive Vice President, Vice President, commercial construction, retail, multi-family, multifamily, T.I.,  project manager, podium, mixed-use, retail, urban style, builder, Southeast, Charleston, Charlotte, Raleigh, NC, North Carolina, South Carolina, Columbia, SC, Senior Project Manager, Project Executive, SPM, PX, Project Manager, PM, VP, EVP, Executive Vice President, Vice President, commercial construction, retail, tenant interior, multi-family, multifamily, T.I.,  project manager, podium, mixed-use, retail, urban style, builder, Southeast,   Southeast, Charleston, Charlotte, Raleigh, NC, North Carolina, South Carolina, Columbia, SC, .211122-PX,