Field Manager/ Builder – Single Family Construction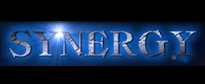 Synergy Professionals, Inc. is a national construction recruiting firm with offices in Atlanta, GA and Chesapeake, VA. We are devoted exclusively to the construction industry. Synergy Professionals is committed to being the best recruiting service available to our clients and to the candidates we present.
See our website at: www.Synergyprof.com
Description
North Carolina-based Single Family home builder is growing and looking for an experienced Field Manager in order to continue their growth.
Candidates must currently live in the Winston-Salem (Piedmont Triad) area.
You must have at least 5 years' experience in the construction of ground-up single family homes as a Builder or Superintendent.
Production home experience is preferred, but not required.
Compensation:  $70-100k plus per house bonus of approximately $1,000.00 x 20-30 homes depending on size, and benefits
> Keywords:  Construction, Single family, residential, Builder, Superintendent, field Supervision, superintendent, Builder, Production homes, custom homes, semi-custom homes, semi-custom home, Mid-Atlantic, North Carolina, Winston-Salem, NC, Winston-Salem (Piedmont Triad), house, Single family, residential, superintendent, builder, superintendent, custom homes, semi-custom homes, custom home construction, High end single family, residential,  Production homes, semi-custom home, Mid-Atlantic, North Carolina, Piedmont Triad, NC  Winston-Salem, NC, triad NC, house, Single family, residential,  Superintendent, builder, superintendent, single family construction, field supervision, custom homes, semi-custom homes, Production homes, custom home, semi-custom home, Mid-Atlantic, North Carolina, Winston-Salem, NC, house, scheduling, design, 220623-FM