General Superintendent – Multifamily Construction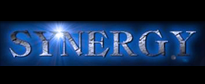 Synergy Professionals, Inc. is a national construction recruiting firm with offices in Atlanta, GA and Chesapeake, VA. We are devoted exclusively to the construction industry. Synergy Professionals is committed to being the best recruiting service available to our clients and to the candidates we present.
See our website at: www.Synergyprof.com
Description
Multi-state Developer/Builder/Operator of multifamily housing is searching for a General Superintendent to oversee their projects in Colorado.  This person will lead a team of site based superintendents building 2 – 3 concurrent wood frame multifamily construction projects at a time. This Developer/Builder has been in business for over 35 years and started building in Colorado 4 years ago.  They want to continue and expand their operations in Colorado.   In order to do that they need a General Superintendent with extensive knowledge of ground-up stick frame multifamily construction and the ability to lead others.
We are looking for a leader who is familiar with the Colorado market and subcontractors.  You must have recent experience building wood frame multifamily projects in CO.
The company develops, builds, and owns multifamily housing from Colorado Springs to Greeley. If you live anywhere in this area you do not need to relocate.  Travel expenses will be paid when your responsibilities keep you away from home overnight.  Relocation expenses will be paid if you live in CO but do not currently live in the area.
Qualification Requirements:
At least 10 years' experience as a Superintendent of stick-built multifamily construction is required
Experience with with elevators and interior hallway projects is required.
You must have recent experience building multiple wood frame multifamily projects with at least 250 units in CO.
You must have experience in a lead role directing other Superintendents or Assistant Superintendents on multifamily projects.
Compensation:
$140,000 - $160,000/year, D.O.E, full benefits, living expenses & per diem when you are travelling.
If you don't currently live in Colorado, reasonable relocation expenses will be paid.
Keywords: construction jobs, apartment, Lead Superintendent,  developer-builder, Senior Superintendent, General Superintendent, multi-family, Regional Superintendent, Division Superintendent, Operations Manager, stick built, Multifamily, stick built, wood frame, apartments, wood frame, podium, stick frame,  horse shoe, garden style,  condominium, apartments, condominiums, developer-builder, Denver, builder, Colorado Springs, Colorado, Longmont, Boulder, Greeley, Fort Collins, Pueblo, Ft. Collins, CO, construction jobs, construction jobs, apartment, Lead Superintendent,  developer-builder, Senior Superintendent, General Superintendent, multi-family, Regional Superintendent, Division Superintendent, Operations Manager, stick built, Multifamily, stick built, wood frame, apartments, wood frame, podium, stick frame,  horse shoe, garden style,  condominium, apartments, condominiums, developer-builder, Denver, builder, Colorado Springs, Colorado, Longmont, Boulder, Greeley, Fort Collins, Pueblo, Ft. Collins, CO,