Human Resource Manager/Recruiter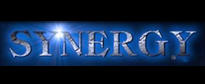 Synergy Professionals, Inc. is a national construction recruiting firm with offices in Atlanta, GA and Chesapeake, VA. We are devoted exclusively to the construction industry. Synergy Professionals is committed to being the best recruiting service available to our clients and to the candidates we present.
See our website at: www.Synergyprof.com
Description
Highly respected general contractor is searching for a Human Resource Manager/Recruiter in Anchorage, Alaska.
• Must have experience as a recruiter, be familiar with HR databases and recruiting documents, and must hold a four-year degree in an applicable field.
• Minimum of 8 years of relevant experience or federal acquisition experience.
• Must be able to assess and identify governing contracts and documents pertaining to the industry.
• Communicating effectively with inquiries in an organized and timely manner is required.
• Assuring all policies, procedures, and programs are being maintained within the department.
• Will investigate accidents and coordinate with the Safety Committee and also act as the Safety Director
• Conduct in-person and telephone interviews with qualified candidates and coordinate meetings with hiring managers.
• Positively promote the company and thoroughly explain the onboarding process, guidelines, policies, and procedures to new candidates.
Compensation: $80,000-$120,000 depending on experience
Keywords: Construction Jobs, Construction Professionals, Construction Recruiter, Human Resources, Construction HR, HR Manager, Alaska, Military, government, federal, NAVFAC, RMS/QCS, Alaska, Anchorage, Alaska, AK, Fort Richardson, Fort Wainwright, Elmendorf AFB, Eielson AFB, Fairbanks, Alaska, Denali Borough, AK, Fort Greely, Kodiak Island, Valdez, Construction Jobs, Construction Professionals, Construction Recruiter, Human Resources, Construction HR, HR Manager, Alaska, Military, government, federal, NAVFAC, RMS/QCS, Alaska, Anchorage, Alaska, AK, Fort Richardson, Fort Wainwright, Elmendorf AFB, Eielson AFB, Fairbanks, Alaska, Denali Borough, AK, Fort Greely, Kodiak Island, Valdez, Construction Jobs, Construction Professionals, Construction Recruiter, Human Resources, Construction HR, HR Manager, Alaska, Military, government, federal, NAVFAC, RMS/QCS, Alaska, Anchorage, Alaska, AK, Fort Richardson, Fort Wainwright, Elmendorf AFB, Eielson AFB, Fairbanks, Alaska, Denali Borough, AK, Fort Greely, Kodiak Island, Valdez