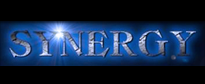 Synergy Professionals, Inc. is a national construction recruiting firm with offices in Atlanta, GA and Chesapeake, VA. We are devoted exclusively to the construction industry. Synergy Professionals is committed to being the best recruiting service available to our clients and to the candidates we present.
See our website at: www.Synergyprof.com
Description
National Civil GC is looking for a Hydrographic Surveyor to perform hydrographic surveys for dredging projects in the Quad Cities Area.
The primary role of this position is to provide hydrographic (under water) surveying, mapping and positioning support.  All work is in the Quad Cities area.  No need for extended travel.
Requirements:
At least 5 years' experience performing hydrographic surveys is required. (Experience with brown water or blue water is acceptable.)
An Associate's or Bachelor's degree in Surveying & Mapping, or Natural Resources is preferred.
Experience using conventional survey tools including auto-levels, total station, etc. is required.
Experience utilizing bathymetric survey tools and software is required.
Professional state license and/or nationally recognized hydrographic certification is a plus.
Candidate must live in the Quad Cities area or be willing to relocate there. Reasonable relocation expenses will be paid.
Compensation:
$50K - $80K, depending on experience, plus benefits.
Keywords: construction jobs, marine construction, hydrographer, survey, marine surveyor, marine surveys, Surveyor, Civil, Coastal Surveys, dredging, dredges, boat, underwater surveys, marine, land, land surveyor, land surveying, mapping, hydrographic, hydro graphic, hydro-graphic, hydrographer, surveying, bathymetric, piers, breakwater, survey, Surveyor, Civil, marine, marine surveyor, marine surveys, multibeam, Singlebeam, Side Scan Sonar, Echoscope, bathymetric, Coastal Surveys, underwater surveys,  land, land surveyor, land surveying, mapping, hydrographic, hydro graphic, hydro-graphic, hydrographer, surveying, bathymetric, piers, breakwater, survey, Surveyor, Civil, marine, land, mapping, Coastal Surveys, underwater surveys,  hydrographic, hydro graphic, hydro-graphic, hydrographer, surveying, bathymetric, piers, breakwater,  multi-beam, Single-beam, Side Scan Sonar, Echoscope, bathymetric, Moline, Illinois, Davenport, Iowa, Rock Island, Bettendorf, East Moline, IL, IA, 210607-HYD,