Industrial Project Manager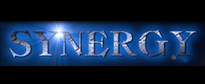 Synergy Professionals, Inc. is a national construction recruiting firm with offices in Atlanta, GA and Chesapeake, VA. We are devoted exclusively to the construction industry. Synergy Professionals is committed to being the best recruiting service available to our clients and to the candidates we present.
See our website at: www.Synergyprof.com
Description
Mt. Sterling based industrial open-shop General Contractor is searching for an experienced Project Manager to manage industrial piping, millwright, maintenance, and construction projects for industrial food processing facilities.
Typical projects are $500K - $5M in size.
You will be responsible for the overall management of a single, or multiple, contracts depending on their complexity. You will manage the contract requirements, schedule the work, work with the client and their representatives, price change orders, and be responsible for the P&L of the project.
Travel will be required between projects in Kentucky and Ohio. Temporary housing while working out of town will be provided.
A minimum of 7 years' experience as a PM on industrial piping projects for a GC or industrial piping contractor is required.
You must be proficient with Microsoft Office & Microsoft Project.
Experience with Trimble estimating software is a plus.
Compensation:  $90K - $125K, depending on experience, plus profit based bonus, healthcare benefits, 401K.
Keywords: construction jobs, industrial construction, industrial plant, Industrial piping, piping, Field manager, project manager,  Lexington, Kentucky, KY, Process piping, manufacturing, plant operations, food process piping, pipe fabrication, construction jobs, industrial construction, industrial plant, Industrial piping, piping, project manager,  Process piping, ammonia, chilled water lines, shutdown, shut down, turnaround, turn around, outage, manufacturing, plant operations, food processing piping, pipe fabrication, 200616-IND,