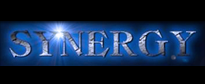 Synergy Professionals, Inc. is a national construction recruiting firm with offices in Atlanta, GA and Chesapeake, VA. We are devoted exclusively to the construction industry. Synergy Professionals is committed to being the best recruiting service available to our clients and to the candidates we present.
See our website at: www.Synergyprof.com
Description
Greater Atlanta area Single Family semi-custom home builder is searching for a Land Coordinator
Requirements:
Assist with land negotiations
Record & track correspondence with landowners and agencies.
Assist in the preparation of title work
Responsible for division order preparation, lease acquisition, input of land data in the record system maintaining lease records
Must be proficient in Microsoft Office.
Compensation:
$45,000 - $60,000/year, depending on experience, plus benefits.
keywords: construction jobs, Land Coordinator, Land Developer, PMA,  Project Management Coordinator, Assistant, Project Manager Assistant, construction jobs,  Project Coordinator, executive assistant, project administrator, administrative assistant,  Construction management, Project management, Office Engineer, semi-custom homes, custom homes, production homes, Southeast U.S., Atlanta,  house, Single family, residential, 211208-LC,
Related Jobs