Lead Superintendent – Multifamily Construction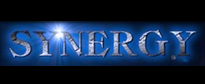 Synergy Professionals, Inc. is a national construction recruiting firm with offices in Atlanta, GA and Chesapeake, VA. We are devoted exclusively to the construction industry. Synergy Professionals is committed to being the best recruiting service available to our clients and to the candidates we present.
See our website at: www.Synergyprof.com
Description
Multifamily Developer/Builder is searching for a Lead Superintendent for multifamily construction projects in the Bluffton, SC and Savannah, GA area.   
These projects are not typical wood frame construction projects – instead, they will be constructed with exterior SIPS panels and interior metal framed walls & metal trusses.  
Responsibilities include:
Work with the pre-construction and design teams to provide input into the design for efficient use and constructability of the SIPS panel and metal framing structural system.
On-site supervision of subcontractors and all construction operations, subcontractor scheduling, and material deliveries.
Ensure timely, quality, and cost-effective completion of projects.
Requirements:
You must have at least 7-10 years of experience working as a lead Construction Superintendent on large ground-up multifamily projects, (250+ units) for a GC, or Developer/Builder.
Experience constructing projects using metal framing is required. SIPS panel experience is a huge plus.
Multifamily, assisted living, or hotel construction experience is required.
Must be able to build and maintain excellent relationships with the client and subcontractors.
Compensation: 
$110,000 - $150,000/year, depending on experience, plus healthcare, and 401K benefits. Per diem and living expenses will be paid if you are working away from home.
Keywords: construction jobs,  Savannah, GA,  Jacksonville, FL, Superintendent,  travel, Assistant Superintendent, area superintendent, framing superintendent, finishes superintendent, MF, Multifamily, multi-family,  garden-style, SIPS panels, metal trusses, metal wall framing, metal panels, stick built, apartments, condominium, condominiums, apartment, hotel, assisted living, podium, mixed-use, urban style, builder, , construction jobs,  Superintendent,  travel, Assistant Superintendent, area superintendent, framing superintendent, MF, Multifamily, multi-family,  garden-style, stick built, apartments, condominium, condominiums, apartment,  podium, hotel, assisted living, mixed-use, urban style, builder, Bluffton, SC, South Carolina, SC, Savannah, GA, Jacksonville, FL southeast, 230508-MS,