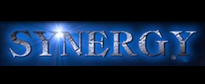 Synergy Professionals, Inc. is a national construction recruiting firm with offices in Atlanta, GA and Chesapeake, VA. We are devoted exclusively to the construction industry. Synergy Professionals is committed to being the best recruiting service available to our clients and to the candidates we present.
See our website at: www.Synergyprof.com
Description
Atlanta-based multifamily owner/developer/builder is searching for experienced Maintenance/Service Managers for their multifamily properties in the Atlanta area.  You will be responsible for managing the maintenance of a specific multifamily property.  Properties for this owner vary from garden –style to high-rise.
Full benefits package including 30% rent discount at any of the company's apartment communities.
Key Functions include:
Overseeing subcontractors and staff maintenance workers to ensure the property is well maintained, safe, and clean for residents.
Handling resident requests for upgrades, installation, and repairs.
Ensure work orders are performed quickly and properly.
Schedule and perform HVAC preventative maintenance.
Perform repairs to HVAC systems.
Perform basic repairs to plumbing & electrical systems.
Schedule, supervise, and inspect work performed by electrical, plumbing, painting, and interiors subcontractors.
Prepare and maintain annual maintenance budget.
Requirements:
At least 5 years' experience in a maintenance role on multifamily or hospitality properties is required.
At least 2 years' experience as a Maintenance Manager/Supervisor on multifamily or hospitality properties is required.
A high level of expertise in performing service and maintenance of HVAC systems is required.
Ability to perform basic repairs and maintenance of electrical, plumbing, carpentry, and cosmetic work is required. More involved maintenance and/or repairs will be subbed out.
Compensation:
$70K - $80 K, plus bonus (based on resident satisfaction, average number of open work orders, and meeting budget goals), full benefits package and rental discount.
Keywords:   construction jobs, maintenance manager, apartment maintenance manager, apartment service manager, multifamily, hospitality, hotel maintenance, facilities manager, handy-man, handy man, maintenance director, facilities director, maintenance manager, facilities manager, handy-man, handy man, maintenance director, facilities director, 221108-MM