Mechanical Project Manager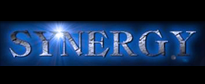 Synergy Professionals, Inc. is a national construction recruiting firm with offices in Atlanta, GA and Chesapeake, VA. We are devoted exclusively to the construction industry. Synergy Professionals is committed to being the best recruiting service available to our clients and to the candidates we present.
See our website at: www.Synergyprof.com
Description
220106-Mechanical Project Manager
Atlanta, GA
Mechanical Project Manager
Southeast-based Mechanical Contractor is searching for an experienced Mechanical Project Manager for industrial projects in the Atlanta area.
You will be responsible for reviewing and coordinating the mechanical, electrical, and plumbing design and installation for large industrial construction projects to include piping, boilers, and chillers.
Requirements:
You must have worked as a Mechanical Project Manager for a minimum of 5-7 years
Selected candidate must have project experience of $50K-$7 Million
Bachelor of Science in Mechanical Engineering is required OR a Construction-related degree
Must be local to the Atlanta area
Compensation:
$80,000 - $110,000 plus excellent healthcare package
keywords:  Construction jobs, MEP,  HVAC, BIM , AutoCAD, CADD,  Electrical construction, mechanical construction, Commercial construction, construction jobs, construction Project Manager, Project Engineer, construction jobs, MEP Coordinator, MEP Manager, office buildings, mixed-use, retail, Higher education, commercial construction, condominiums, apartments, residential towers, MOB, clinic, medical office building, healthcare, hospital, imaging center, screening center, clinic,  Atlanta, GA, Georgia,  Southeast,  construction jobs, healthcare construction, hospital construction,  MEP, Mechanical, Electrical, Plumbing, HVAC, med gases, industrial construction, boilers, chillers, cooling towers, piping, Mechanical Project Manager, Construction jobs, MEP,  HVAC, BIM , AutoCAD, CADD,  Electrical construction, mechanical construction, Commercial construction, construction jobs, construction Project Manager, Project Engineer, construction jobs, MEP Coordinator, MEP Manager, office buildings, mixed-use, retail, Higher education, commercial construction, condominiums, apartments, residential towers, MOB, clinic, medical office building, healthcare, hospital, imaging center, screening center, clinic,  Atlanta, GA, Georgia,  Southeast,  construction jobs, healthcare construction, hospital construction,  MEP, Mechanical, Electrical, Plumbing, HVAC, med gases, industrial construction, boilers, chillers, cooling towers, piping, Mechanical Project Manager, Construction jobs, MEP,  HVAC, BIM , AutoCAD, CADD,  Electrical construction, mechanical construction, Commercial construction, construction jobs, construction Project Manager, Project Engineer, construction jobs, MEP Coordinator, MEP Manager, office buildings, mixed-use, retail, Higher education, commercial construction, condominiums, apartments, residential towers, MOB, clinic, medical office building, healthcare, hospital, imaging center, screening center, clinic,  Atlanta, GA, Georgia,  Southeast,  construction jobs, healthcare construction, hospital construction,  MEP, Mechanical, Electrical, Plumbing, HVAC, med gases, industrial construction, boilers, chillers, cooling towers, piping, Mechanical Project Manager