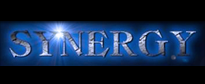 Synergy Professionals, Inc. is a national construction recruiting firm with offices in Atlanta, GA and Chesapeake, VA. We are devoted exclusively to the construction industry. Synergy Professionals is committed to being the best recruiting service available to our clients and to the candidates we present.
See our website at: www.Synergyprof.com
Description
Atlanta area fabricator and installer of Architectural Millwork is searching for an experienced construction Project Manager to manage the business aspects of their self-performing installation crews.  This company fabricates and installs approximately $50M worth of high-end millwork/year.
This person will manage architectural woodwork installation for commercial construction projects. These projects include tenant fit-ups, renovations, and new construction.
Responsibilities will include working with the manufacturing department and management of the installation.
You will work with the property owners, general contractors, and architects to ensure high quality installations and create great working relationships to ensure repeat business.
Minimal out of town travel required – 1-2 days / month.
Qualification Requirements:
You must have at least 7 years' experience working as a Construction Project Manager.
At least 3 years' experience managing millwork installation for a millwork fabricator or millwork installation contractor on commercial projects such as Class A offices, high-end retail, or other prestigious projects.
You must be proficient in reading and interpreting plans & specifications of interior finishes and giving direction to field supervision.
Expertise in scheduling and cost management of self-performing labor is a must.
A 4 year construction related degree is preferred but not required.
Compensation: $100K - $140K / year, depending on experience. Full benefits
Keywords: construction jobs, commercial construction, project manager, construction jobs, millwork estimator, millwork project manager, millwork, architectural displays, framing, cabinetry, wood trim, architectural millwork, judges paneling, courtroom finishes, Division 6, wood finishes, Project Manager, PM, Riverdale, Georgia, Atlanta, GA,  Peachtree City, GA, Union City, Newnan, Fayetteville, GA,   220215-PM,