Multifamily Construction Superintendent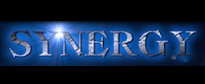 Synergy Professionals, Inc. is a national construction recruiting firm with offices in Atlanta, GA and Chesapeake, VA. We are devoted exclusively to the construction industry. Synergy Professionals is committed to being the best recruiting service available to our clients and to the candidates we present.
See our website at: www.Synergyprof.com
Description
General Contractor specializing in commercial, multifamily and retail construction has an immediate need for a Superintendent for  multifamily projects in the Hampton Roads area of Virginia.  Projects are ground up as well as tenant interior/T.I.
Responsibilities include:
On-site supervision of subcontractors and all construction operations, subcontractor scheduling, and material deliveries.
Ensure timely, quality, and cost-effective completion of multifamily and/or commercial projects
Requirements:
You must have at least 7 years' of experience working as a Construction Superintendent on large multifamily and/or commercial projects.
Applicants must have prior experience with large, multifamily  ground-up projects. There is also a need for a tenant interior/finishing superintendent.
Must be able to build and maintain excellent relationships with the client and subcontractors.
Please include a project list with dates, locations, and approximate dollar values with your resume when applying.
Compensation:
$100,000-$120,000/year depending on experience.
Excellent benefits package including PTO.
Relocation is available for the selected candidate.
keywords:  construction jobs, Superintendent, Senior Superintendent, General Superintendent, Lead Superintendent, tenant interior, retail, commercial, finishing, hotels, new construction, ground-up, ground up, hotel, multifamily, apartments, multi-family superintendent, multifamily superintendent, units, ground up, Norfolk, VA, Chesapeake, VA, Suffolk, VA, Richmond, VA, Washington, DC, Williamsburg, VA, Fairfax, VA, Fredericksburg, VA, Raleigh, NC, Baltimore, MD Superintendent, General Superintendent, Senior Superintendent, Lead Superintendent Superintendent, assistant superintendent, multifamily, hotels, hospitality, hotel,  apartments, multi-family superintendent, multifamily superintendent, units, Norfolk, VA, Chesapeake, VA, Suffolk, VA, Richmond, VA, Washington, DC, Williamsburg, VA, Fairfax, VA, Fredericksburg, VA, Raleigh, NC, Baltimore, MD, 190416-S,